Bonjour from the City of Light!
After a 10 hour flight, we were physically exhausted. Yet, we were energized. The adrenaline and excitement of being in a new place to explore and experience always provides a nice kick to keep you going. A half hour, 55€ taxi ride later, we arrived at our hotel. It's a charming little place on the corner of Avenue de La Motte Picquette and Rue Cler. The window — complete with iron balcony flowers living happily — feels very Paris!
After getting unpacked and freshened up, we took the short jaunt over to the Army Museum. Here, we picked up our Paris Museum Passes. We then toured the grounds. This place has a lovely courtyard and of course tons of info in the history of France's military.
On the other side of the complex sits the stunning Dome church which houses Napoleons tomb.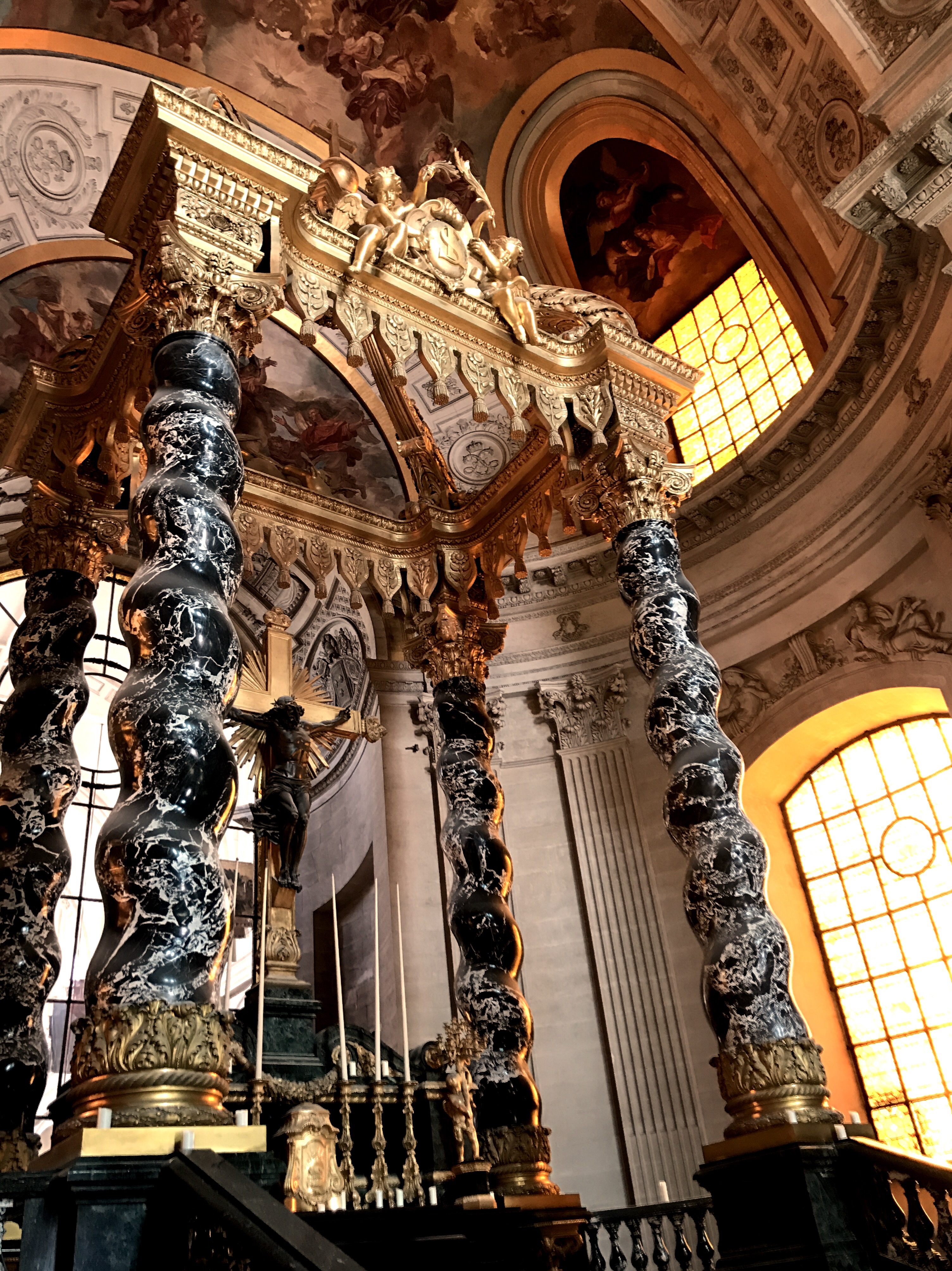 We then made the trip next door to the Rodin Museum, dedicated to French sculptor Auguste Rodin. While there were some interesting pieces in the fairly small exhibit inside, for me the far more interesting but was the grounds and sculptures outside. Well maintained bushes, grass, walkways and a pond at the far end set the tone for a lovely property. Laced between everything are various pieces of Rodin's work. Perhaps the most known of them is The Thinker.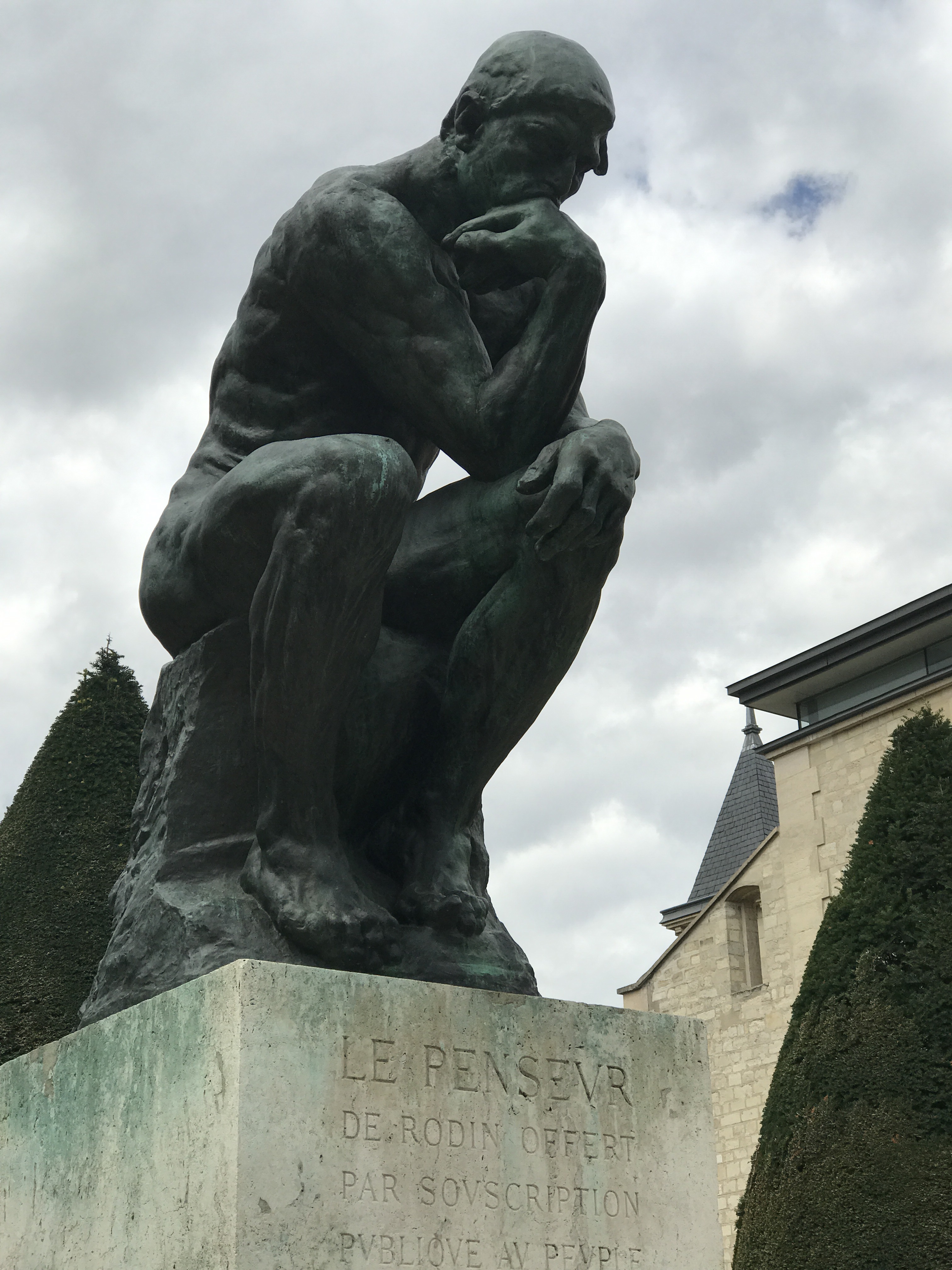 At this point we were pretty beat, having essentially not slept — save for a quick snooze here and here on the plane — for going on 24 hours. So we took a one and a half hour power nap back at the hotel, to build up the energy to head back out and take in the Eiffel Tower up close.
It's grandeur lived up to the hype. The long stretch of grass called the Champs de Mars that lies at the feet of he Tower provides a great place for a picnic as you stare up at this beautiful symbol of Paris.
Finally, we strolled Rue Cler and admired its many shops and restaurants. We had dinner and a much deserved beer at Le Tribeca. Sitting at one of these small, outward facing tables facing the road was high on my list of Parisian experiences. Kari had a burger and I had the beautiful lemon chicken dish below.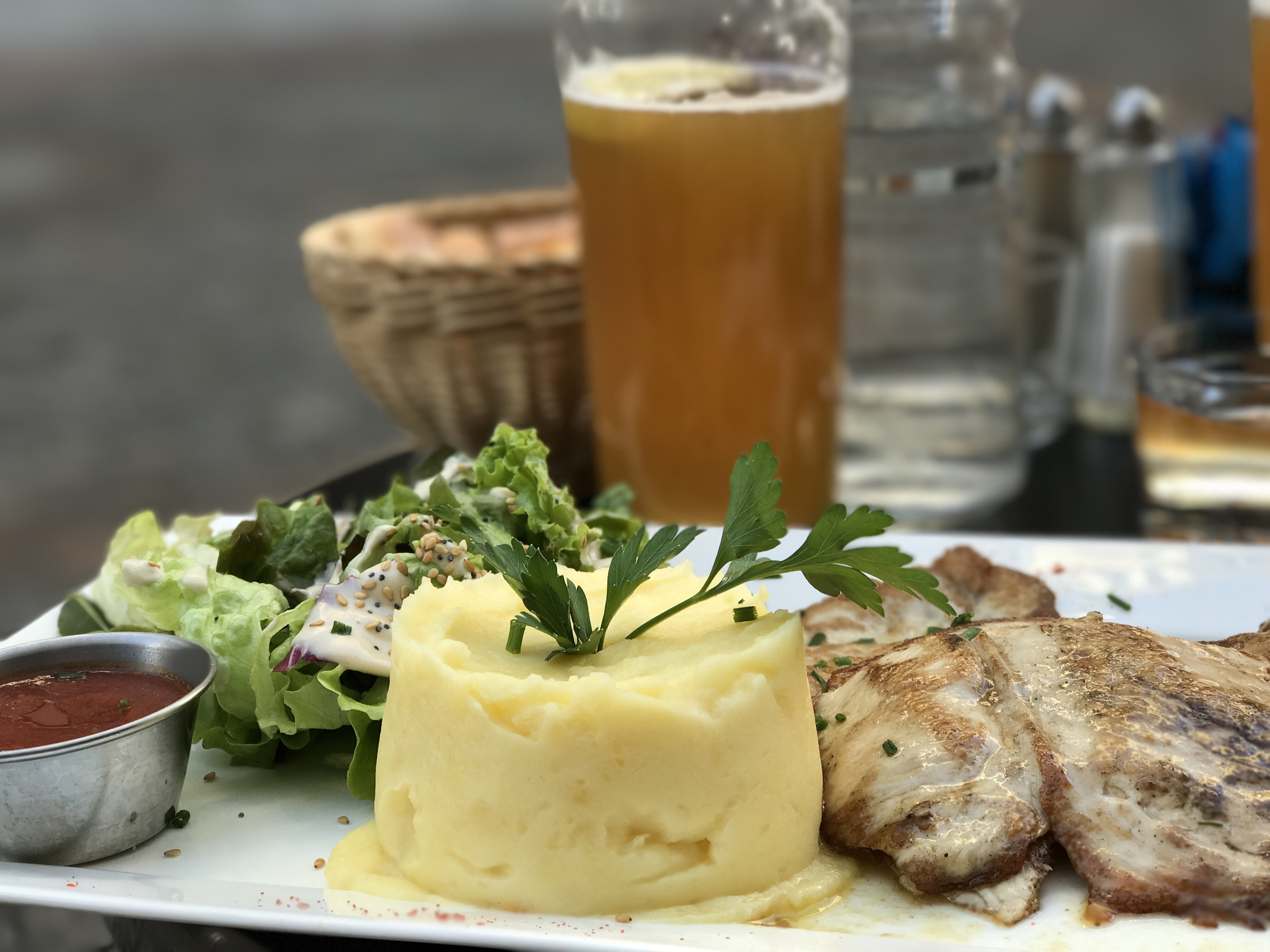 I'm literally fighting off sleep as I write this, so we will say bonne nuit for now! Time for a full night's rest so we can tackle even more Paris tomorrow!
Distance Walked: 6.93 Miles