Any imagination of taking it easy after yesterday's marathon turned out to be false as we had another long one today.
We took the train out toward the Louvre to save a few steps. For breakfast, we kept it "light" by having a pastry from Angelina's — a recommendation from our hotel. This was apparently one of Coco Chanel's favorite spots. Oh, and we couldn't help but grab some macarons, too!
We headed into the Louvre. Where do you even start? We all know about the Mona Lisa, Venus de Milo and some other major pieces here. And they were awesome to see up close! But there were so many other great paintings, statues and artifacts from all over the world. Be it Rome, Egypt, Greece or Asia, this place has it all.
The crowds were crazy, but especially so at the Mona Lisa. We're talking elbow-throwing, jostling-for-position crazy. But, hey! We got to see one of the most famous pieces or art on the planet.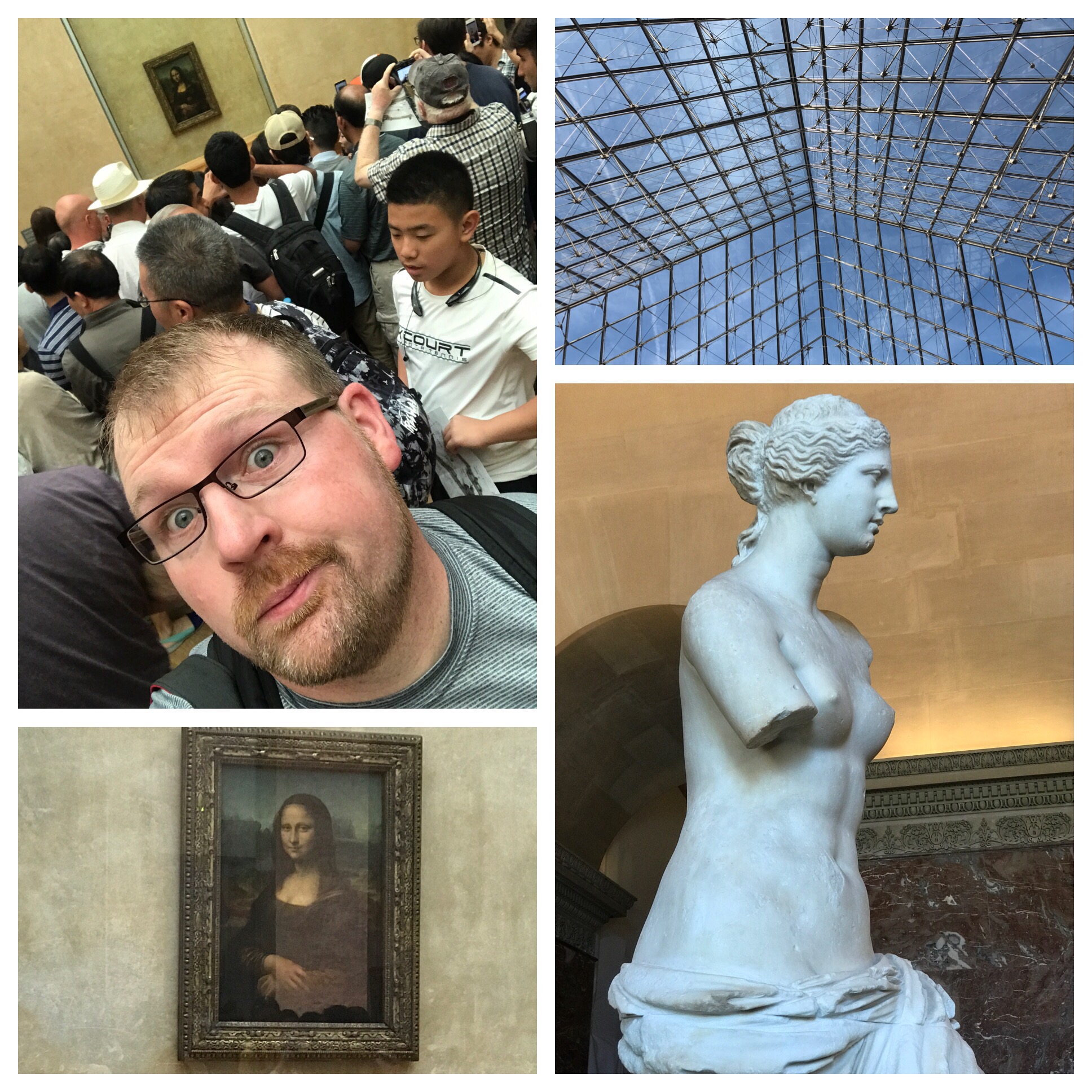 After a couple of hours wandering about here, we made our way over to see Saint-Chapelle. This cathedral has over 1,100 individually stained glass windows, each depicting a different bible scene.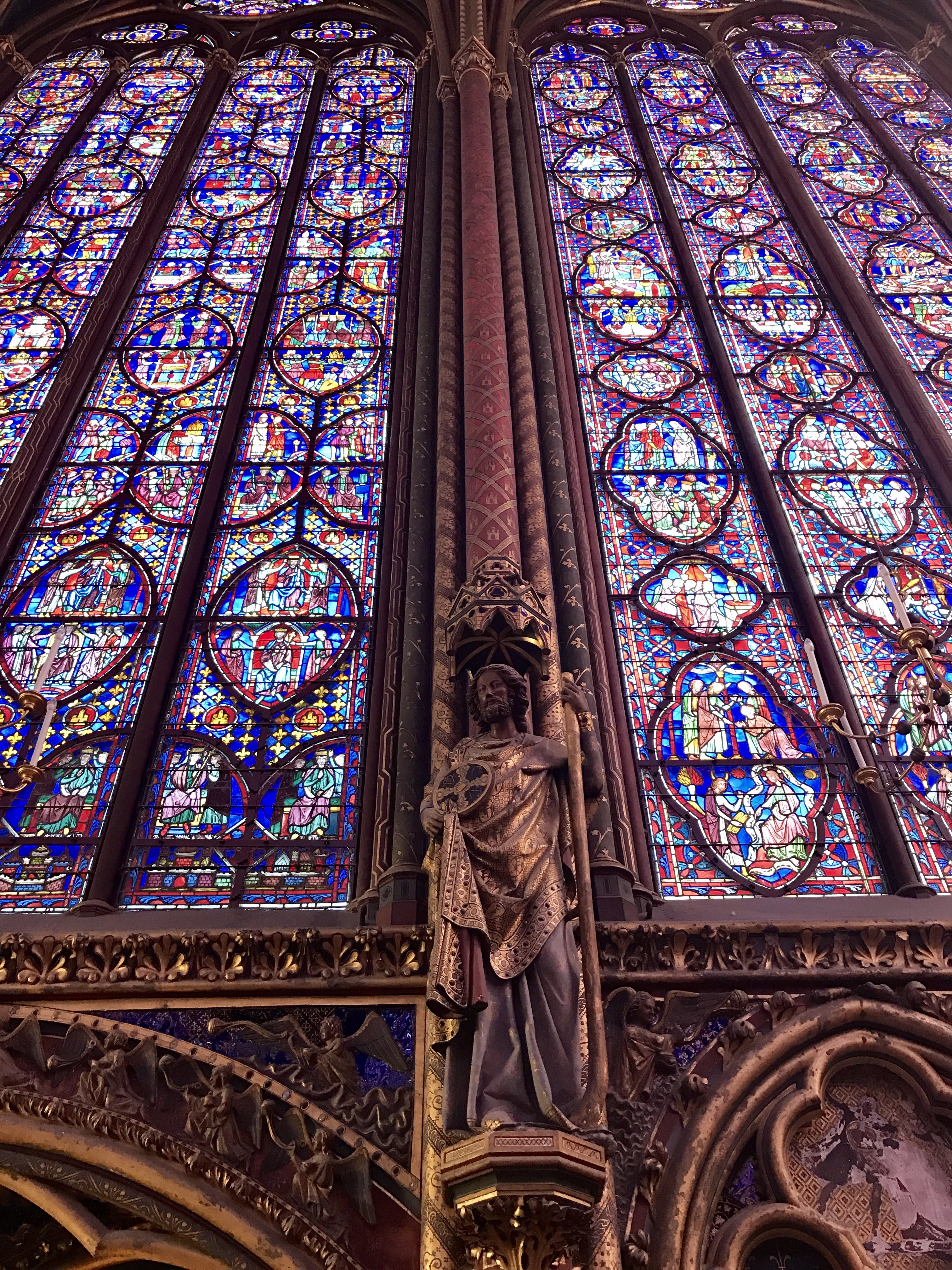 Next was Note Dame. So beautiful up close. The detail on the exterior — gargoyles and all — was stunning. Then, inside, we got to gander at one of the absolute finest Gothic cathedrals you'll want to see. Just imagine actually designing, and constructing something like this. It took nearly 200 years to complete!
We made our way up to the Pantheon next. Another beautifully constructed building. This one was intended to be a church, but revolution changed that. It's now a state mausoleum, containing the remains of important Parisians.
After a little break back at the hotel, we went and found a Geocache! Then went and ate dinner on Champs-Élysée before climbing to the top of the Arc De Triomphe for sunset and the Eiffel Tower light show!
We are absolutely bushed! But, Versailles tomorrow!
Distance Walked: 13.32 miles