We are posting this blog late, we had technical difficulties and weren't able to blog each day of the trip.
We were in Cancun, Mexico May 6-12, 2018.
We had an early flight that morning. We were up around 2:30 AM and headed to SeaTac airport. This was my first trip to Mexico, Alex's second.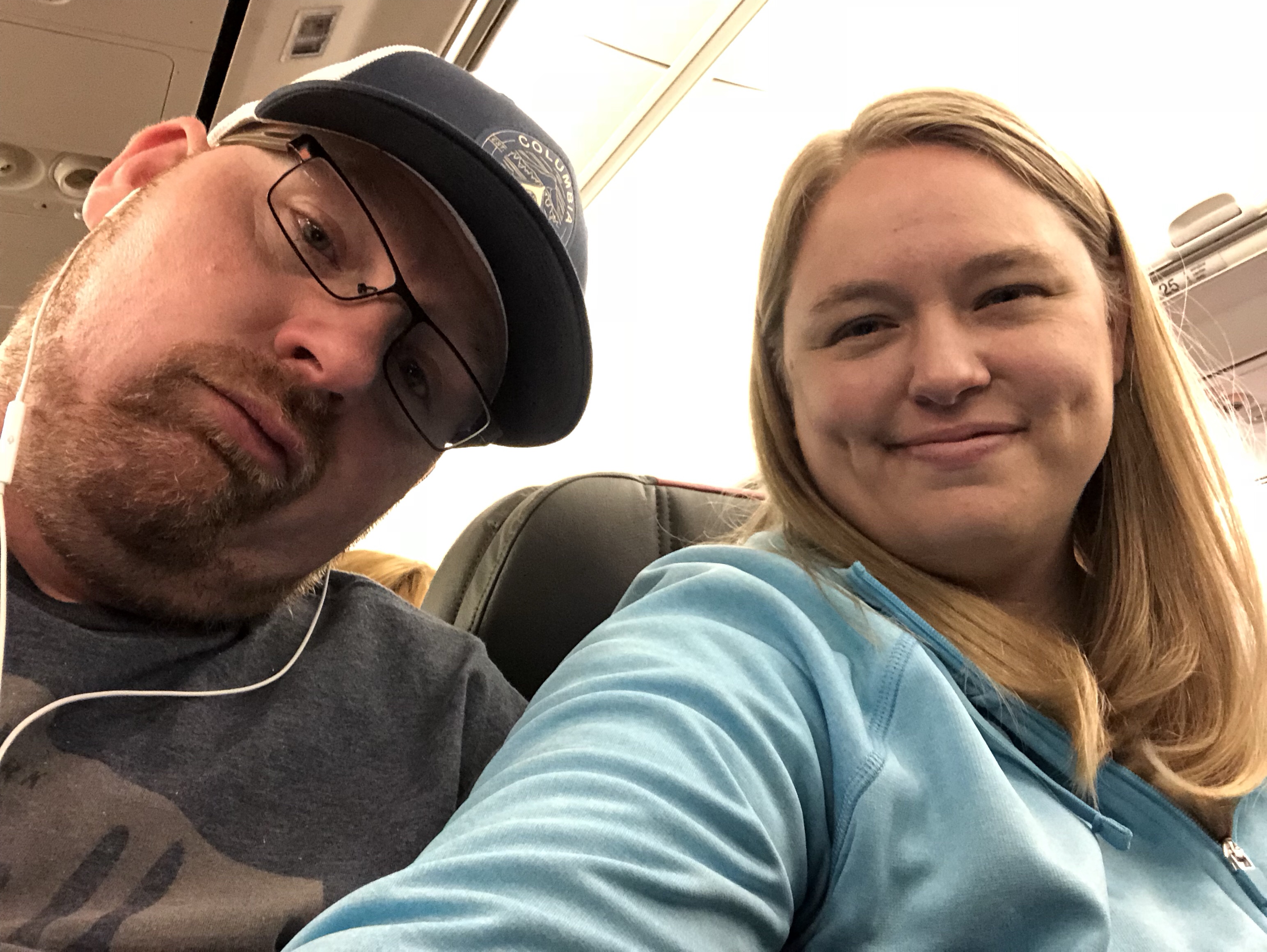 Our first stop was Houston, TX. We had just enough time there to grab a quick beer and hop on our next flight to Cancun.
Once we arrived in Mexico we found our shuttle driver who quickly gave us a cold towel to clean up and cool off with and also a Corona for the half hour drive to our hotel.
We stayed at the Hyatt Ziva, at the very tip of the Mexico peninsula.
Our resort was incredible. Our room had a view of the Caribbean Sea. The clearest water I've ever seen.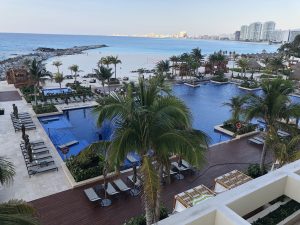 We settled in quickly and found some drinks and grub. We tried grilled cactus for the first time. It's was great!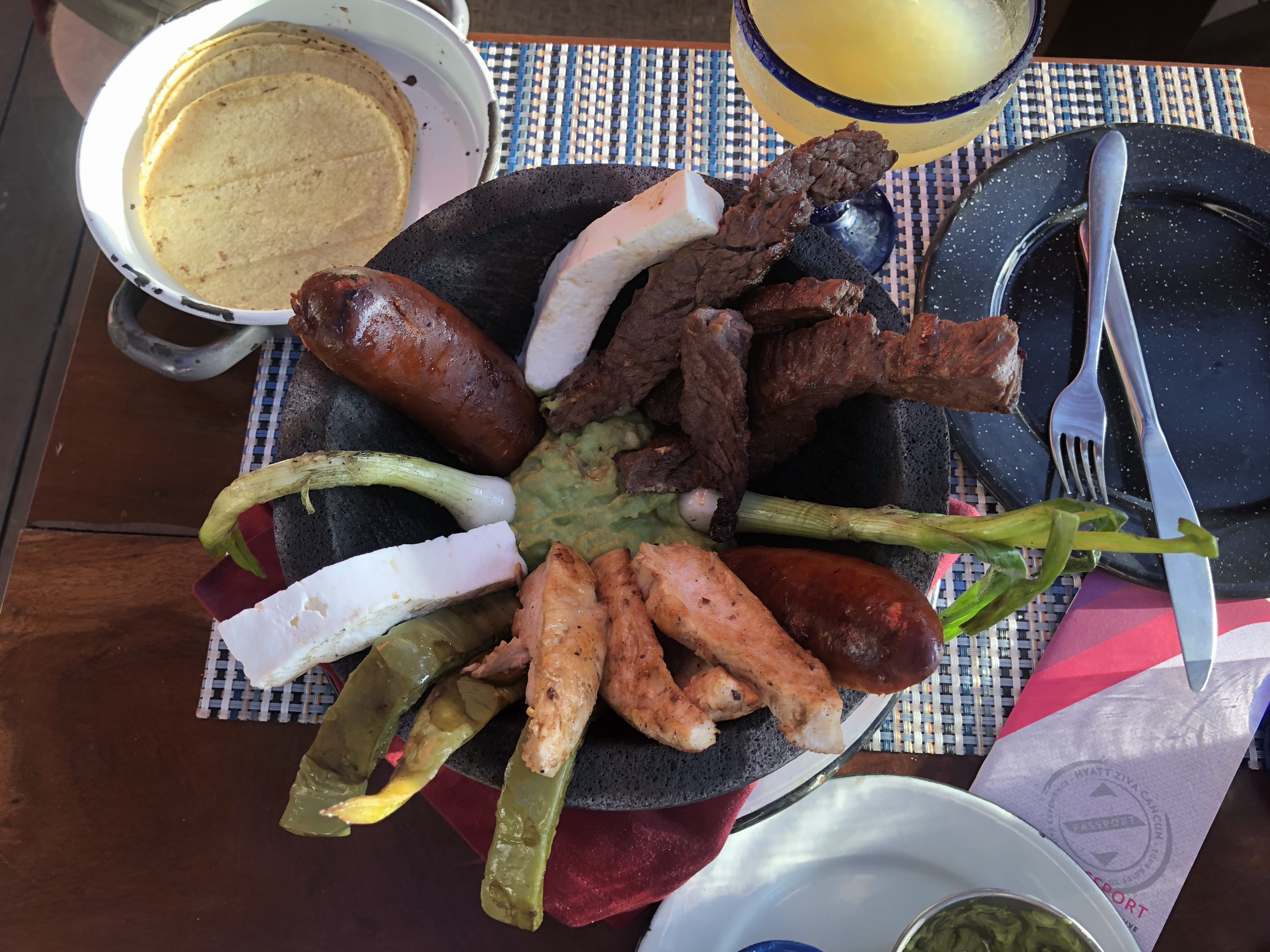 Our first night we sat on the beach and watched the sunset, a beautiful sight to see from that part of the world.
At that moment, watching the sunset I never wanted to leave.
The next morning we woke up refreshed and had breakfast and headed to discover the resort grounds. The pools were gorgeous. Lawn chairs were everywhere. The resort was pretty mellow which seemed odd but was nice. There weren't too many loud party folks around to ruin the peacefulness.
The birds were chirping and the sky was blue what else can you ask for? What I was not expecting was the wind, it was quite windy.
So, what do you do when you're at an all inclusive resort and it's still really early in the day?
DRINK in the pool of course!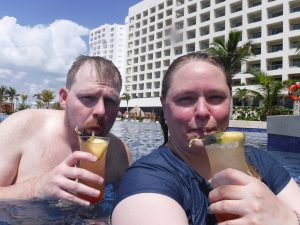 And swim in the Caribbean Sea!!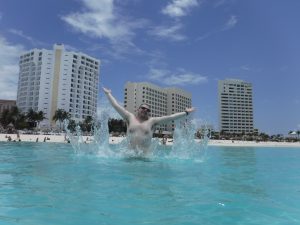 On Wednesday May 9th we went to Chichen Itza. This is one of the seven wonders of the world. It's absolutely incredible to see up close.
The bus ride was 3 hours each way from our hotel. A long hot day to be on a bus but a very unique experience to be had.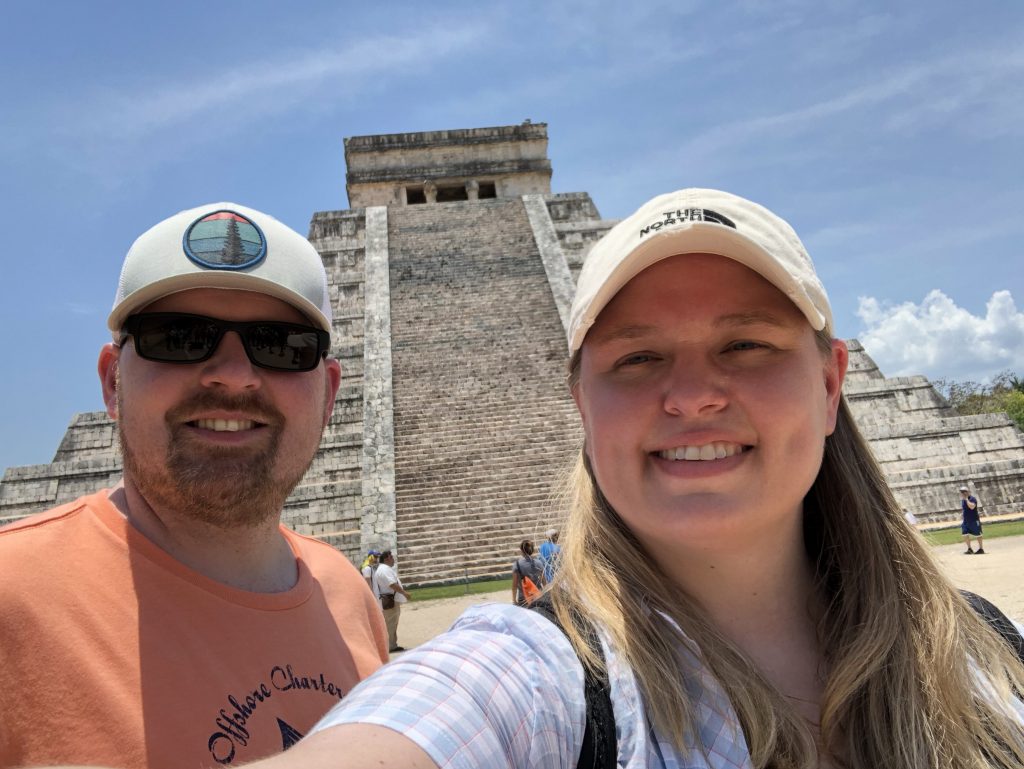 One of our last nights in Cancun Alex's work threw a spectacular party on the beach. There was a magnificent catered dinner. ( I had 3 lobster tails!! ) And one of the best dance parties I've ever seen. ( Only compared to Bennewerk in Bruges )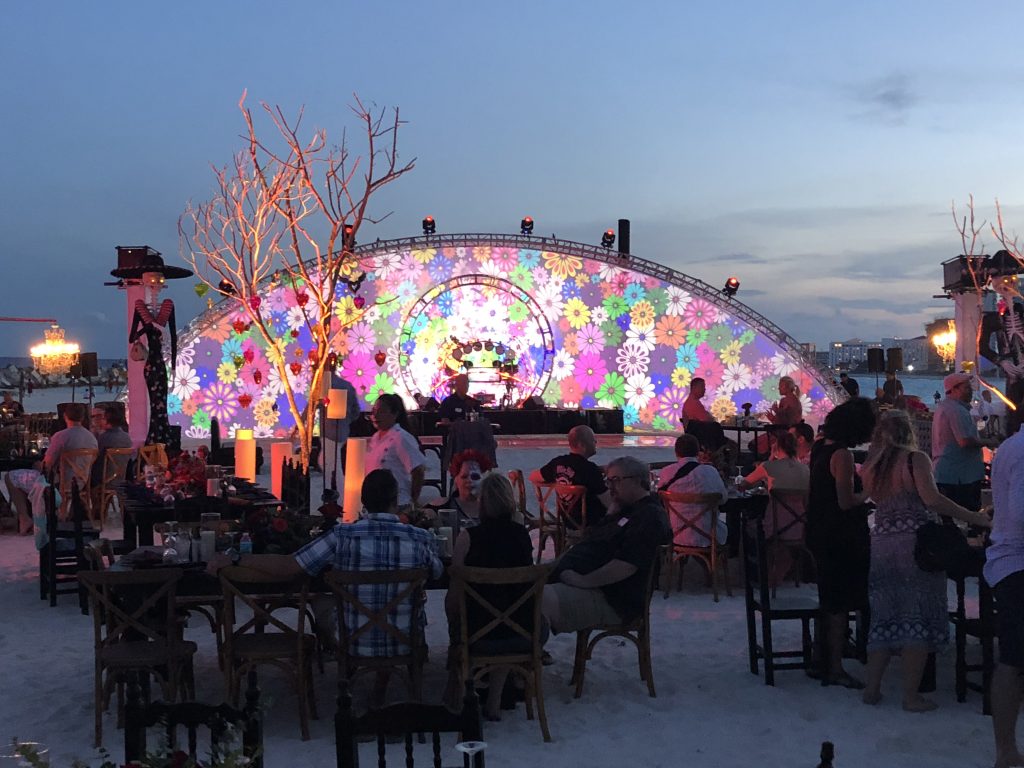 I think for me the best part of the trip besides drinking all day everyday was swimming in the bluest clearest waters of the Caribbean Sea and Gulf of Mexico.
The water was very warm, there were no worries of sharks. Just a few small fishies to be seen.
These hammocks were nice to lounge in for a bit. There were tiny barracudas swimming around beneath us.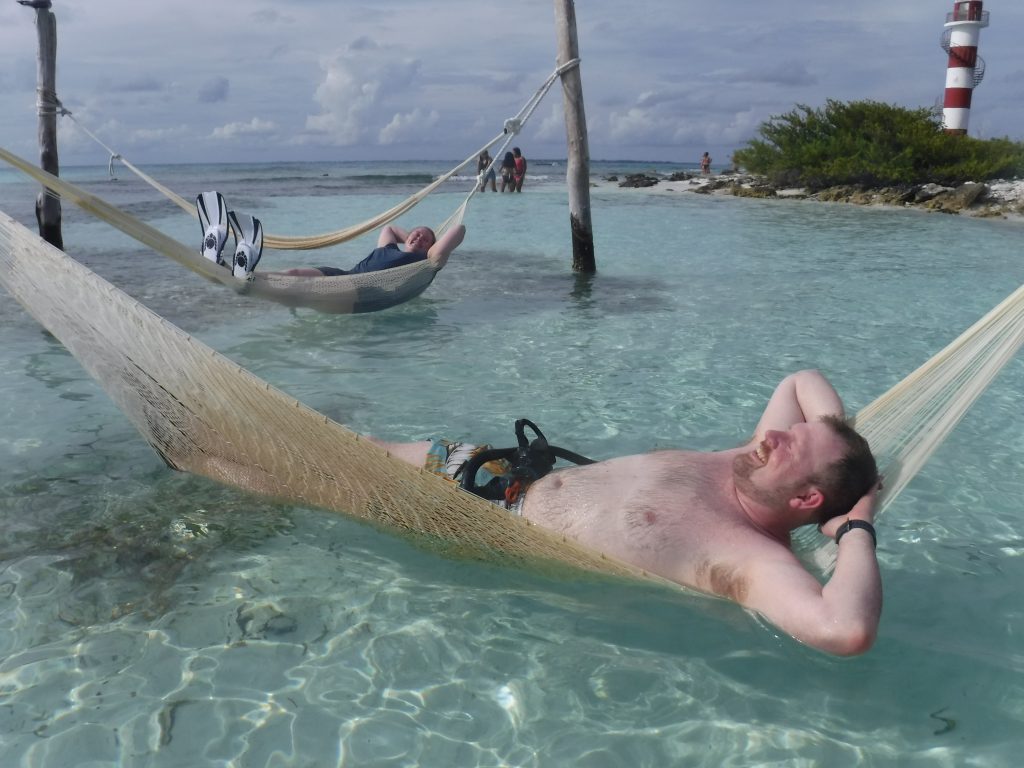 I'd highly recommend the Hyatt Ziva resort, very friendly staff and beautiful water views from all sides of the hotel.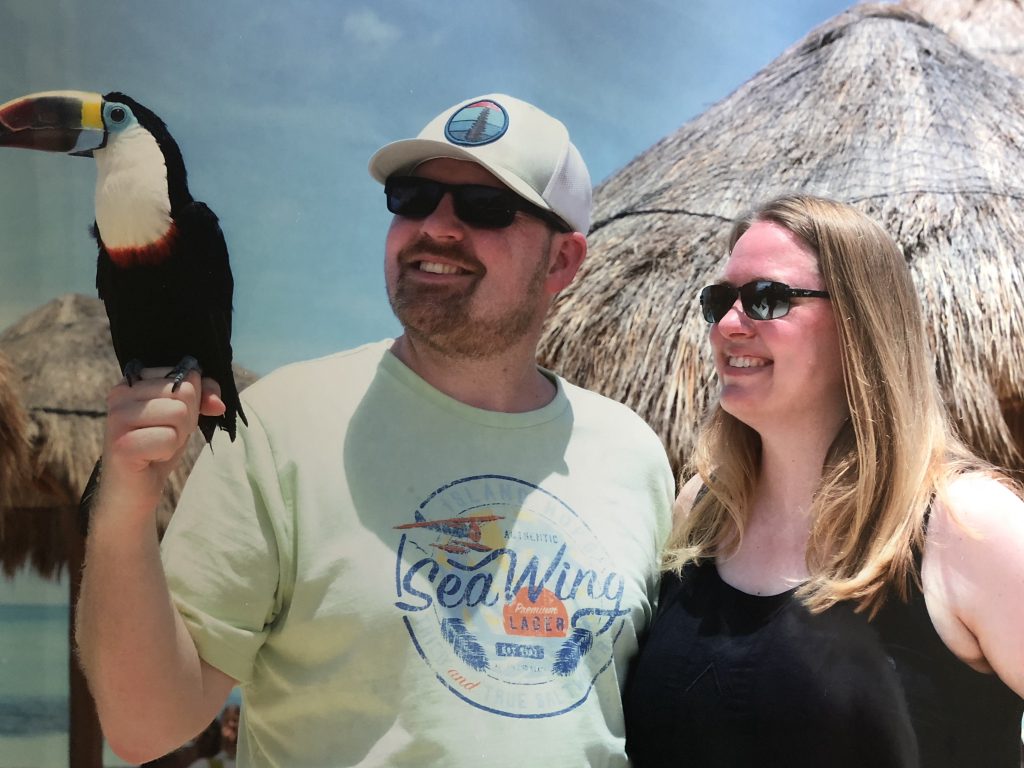 Bella is the name of the Toucan Alex is holding.