Written by Kari – 2019
We weren't able to blog on this trip for lack of cell service so I will try to fill in this blog with as much as I can remember. ( It's been 6 years! )
This was a family trip to Lake Roosevelt in Washington State. My dad had always wanted to rent a house boat and so in the summer of 2013 we did just that.
Our first stop on the way to Lake Roosevelt was at Grand Coulee Dam on the Columbia River. A great spot for a photo opportunity.
After that we headed onward to pick up our houseboat. If you have never rented one of these boats, be sure to add it to your bucket list, it's a hoot!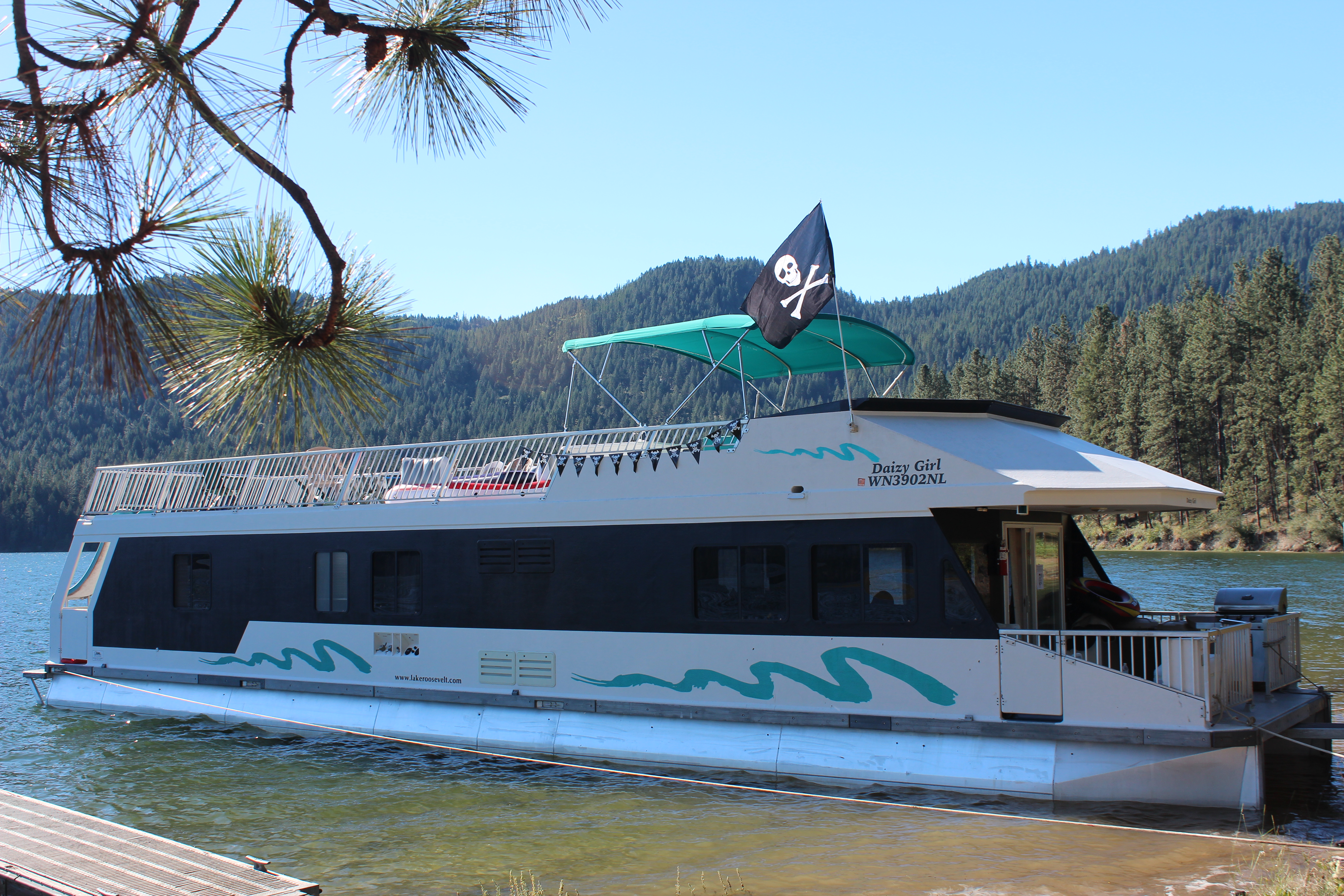 We had 11 people all together on this trip and brought along a speed boat, a fishing boat and a relaxation station. All of these are neccesities when you are spending a week on the water. Of course the pirates came out in all of us as we raised the pirate flag and cranked up the Kenny Chesney tunes, we had a blast!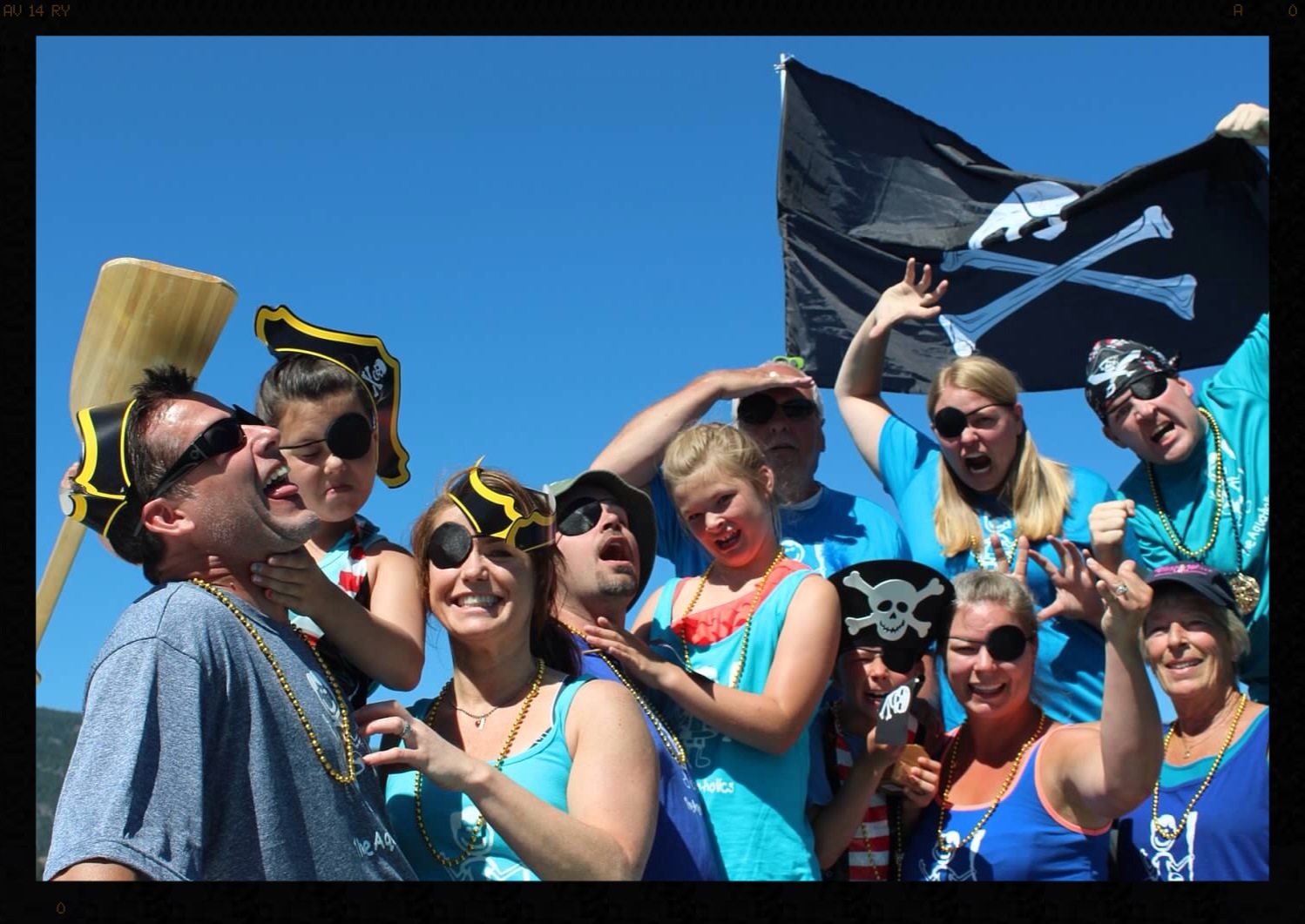 The speedboat came in handy for tubing and wake boarding. We had the lake to ourselves which was incredible being it was the middle of summer. How did we get so lucky? The lake was so peaceful in the morning, we saw many deer feeding along the hillsides and saw lot's of birds and eagles.
It was quite windy on the lake in some spots, as you can see in the photo below, the wind has caught our pirate flag and we flew it proudly all week.
Of course no family trip is complete without custom made T-Shirts. You know you want one!!
The fishing boat was a great addition as my brother in law and his son love to fish. They would go out early in the morning to see if they could snag a few fish.
One night when the boys were out fishing the ladies had a roof top dance party. Jamming out to old school music on the iPod. This was probably my favorite night on the boat as we danced for hours under the stars.
There was also a water fight, that was a fun time. The ladies were on the relaxation station and the guys were on the fishing boat. Do you want to guess who started the water fight?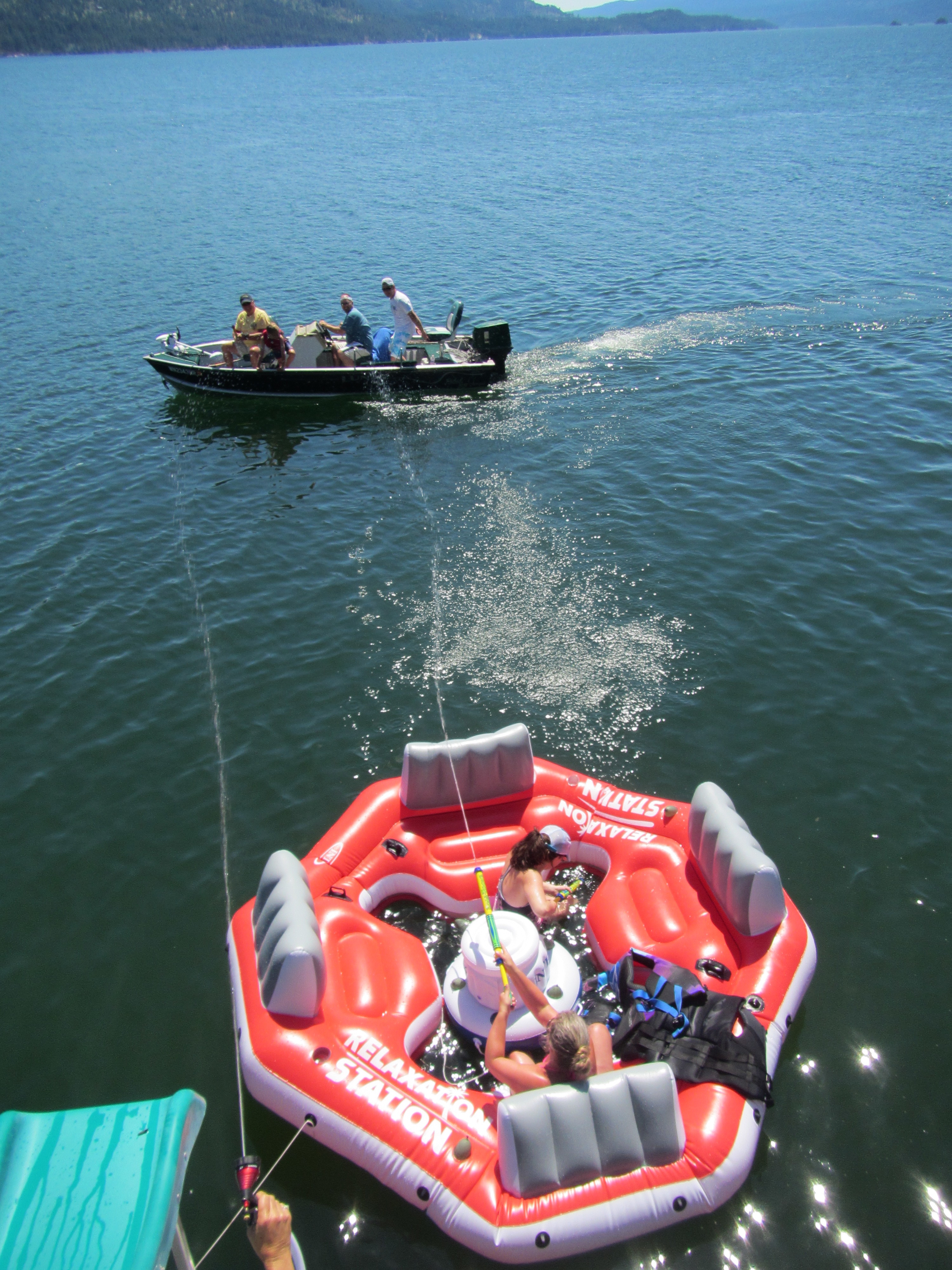 Well, what are you waiting for? Go get your boat reserved, spots fill up fast!!