Since Alex is passed out from exhaustion and also too much delicious Belgium beer I will take the lead in today's post.
We started our day in Paris. We finally got the rest we needed to gain our strength back from miles and miles of walking. Paris is a big city. Luckily their subway system is easy to maneuver and that really saved our tootsies a few thousands steps.
We had our first real Parisian breakfast this morning. Eggs, ham, croissant, green salad, fruit salad, bread, coffee with milk and fresh squeezed orange juice. That is a lot of food!!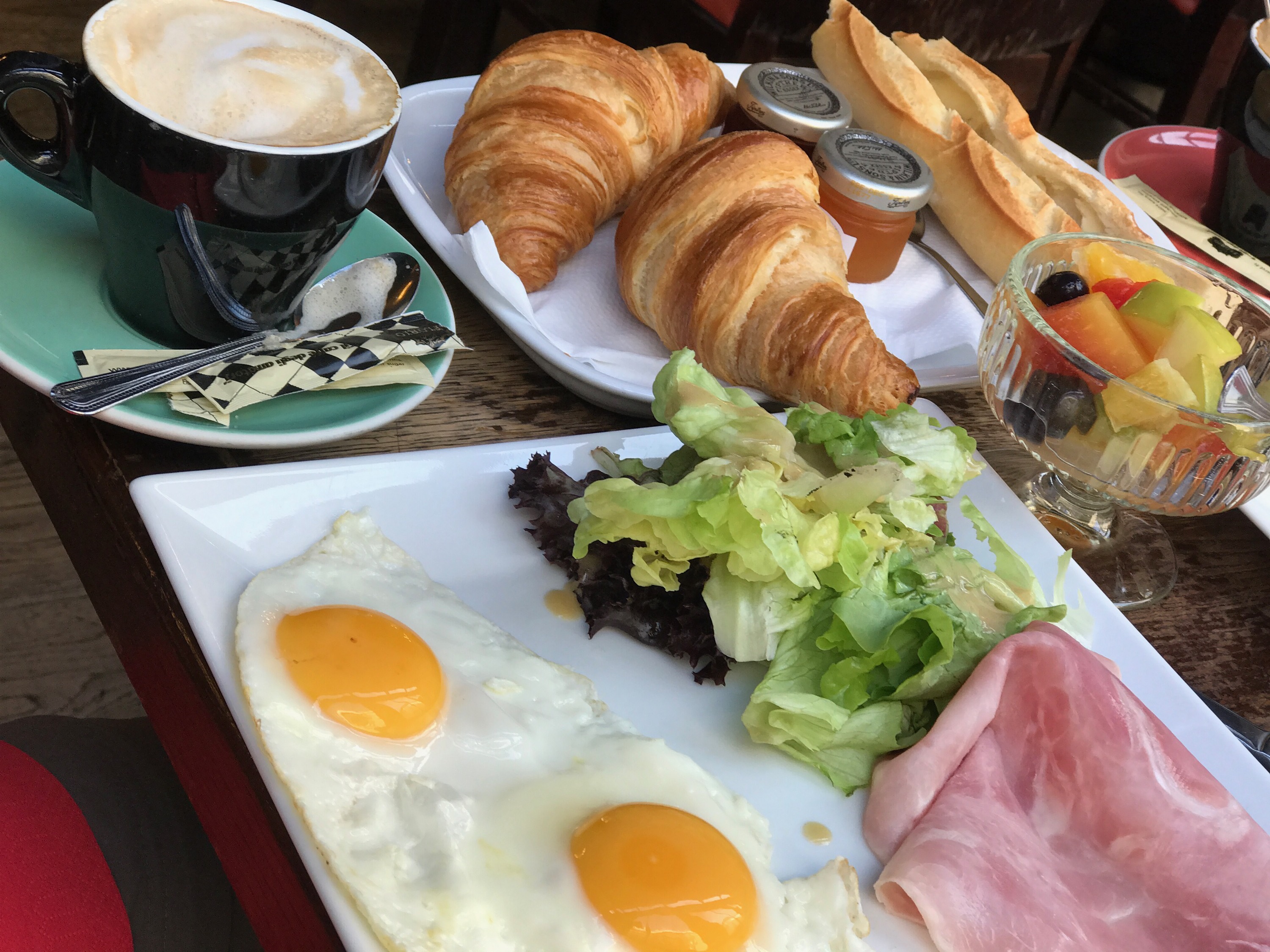 After breakfast we headed for the train station and were off to Brussels.
Around 2 PM we arrived in Brussels. It was about a 1 mile walk to our hotel. It was hot and our backpacks were heavy but we were happy to be out of the city of light. We prefer smaller towns and Brussels seemed to have just the right amount of character we were looking for.
Upon entering the town square we were surprised to have arrived on a day where the city was having a summer festival.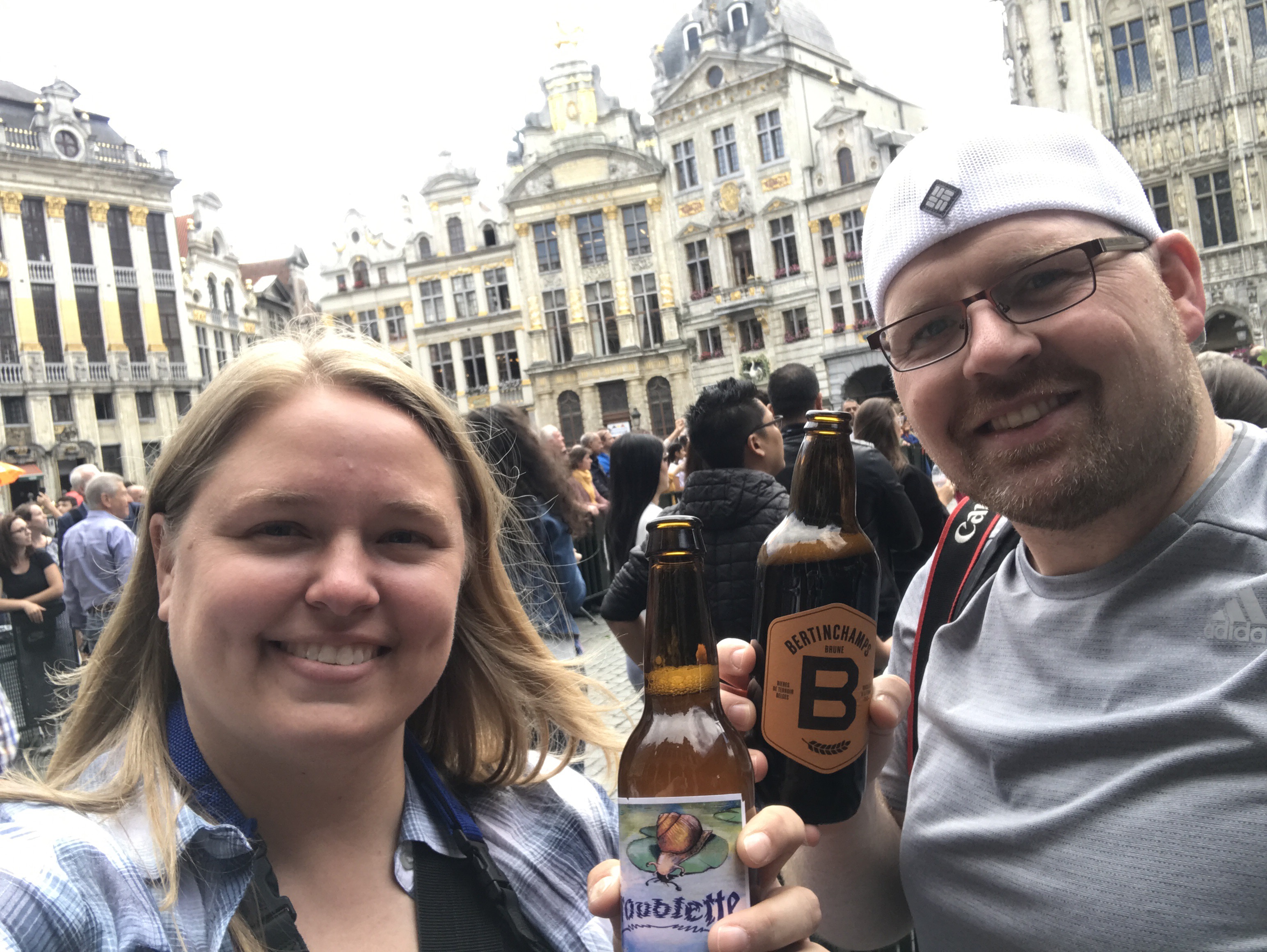 It did not take long for us to find a beer and join in on the fun.
At 4 PM we met up with a walking tour and spent a couple of hours walking around the city learning some of the history. This city is gorgeous and feels so very old. The town square is absolutely incredible.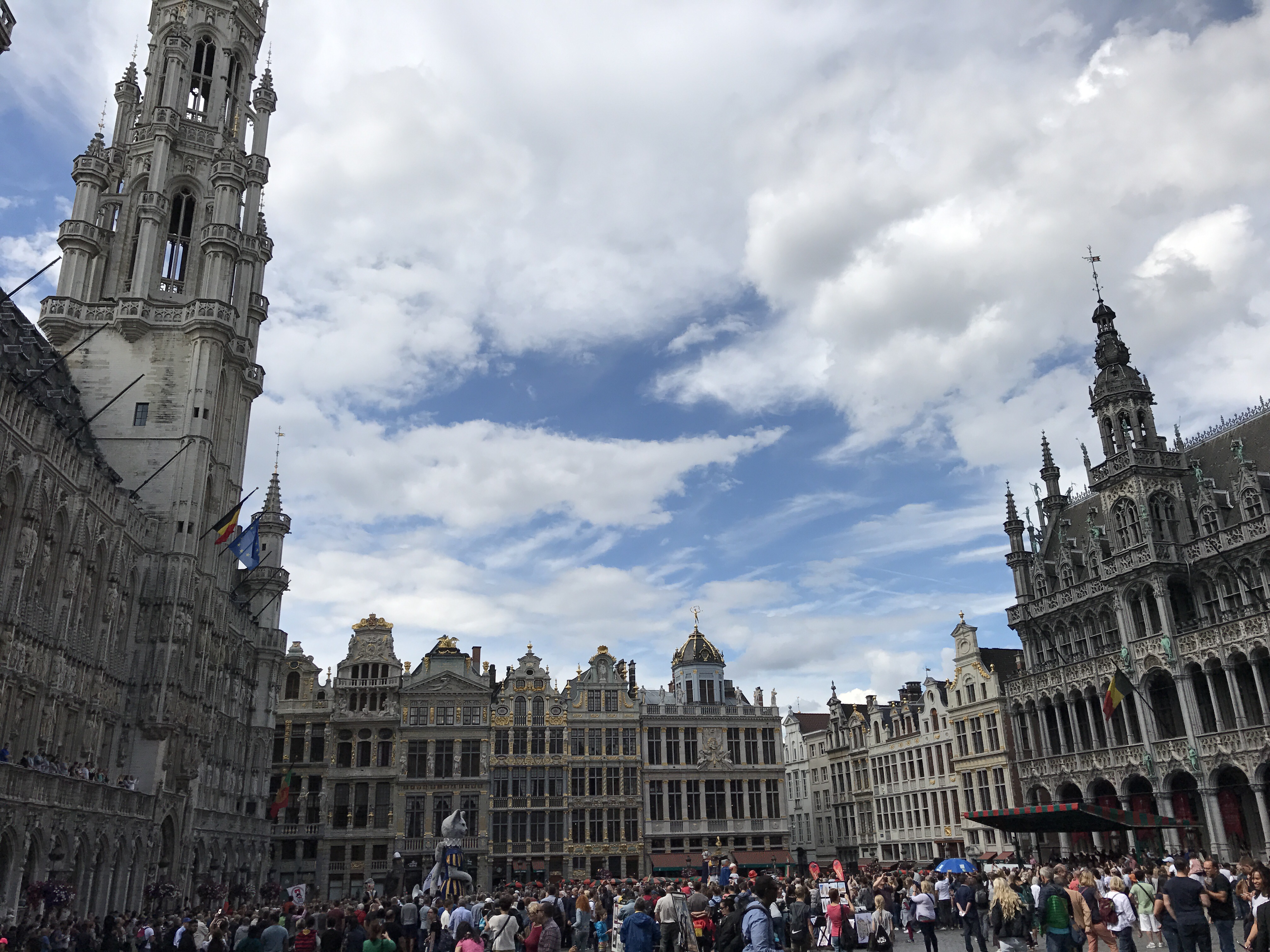 There is a famous statue here of a small boy peeing. ( there's weird stuff here in Belgium ) our guide said the statue ranks up there with Christ the Reedemer in Brazil and the Statue of Liberty in New York. I'm not sure if that's true or not but there was a large crowd around it and everyone was taking photos.
The statue is called Manneken Pis. It's about 400 years old, it has been stolen 7 times in its lifetime. The town dresses up the statue for various events and today we saw it wearing an outfit. Later on in the day he was naked. ( again, Belgium has weird stuff )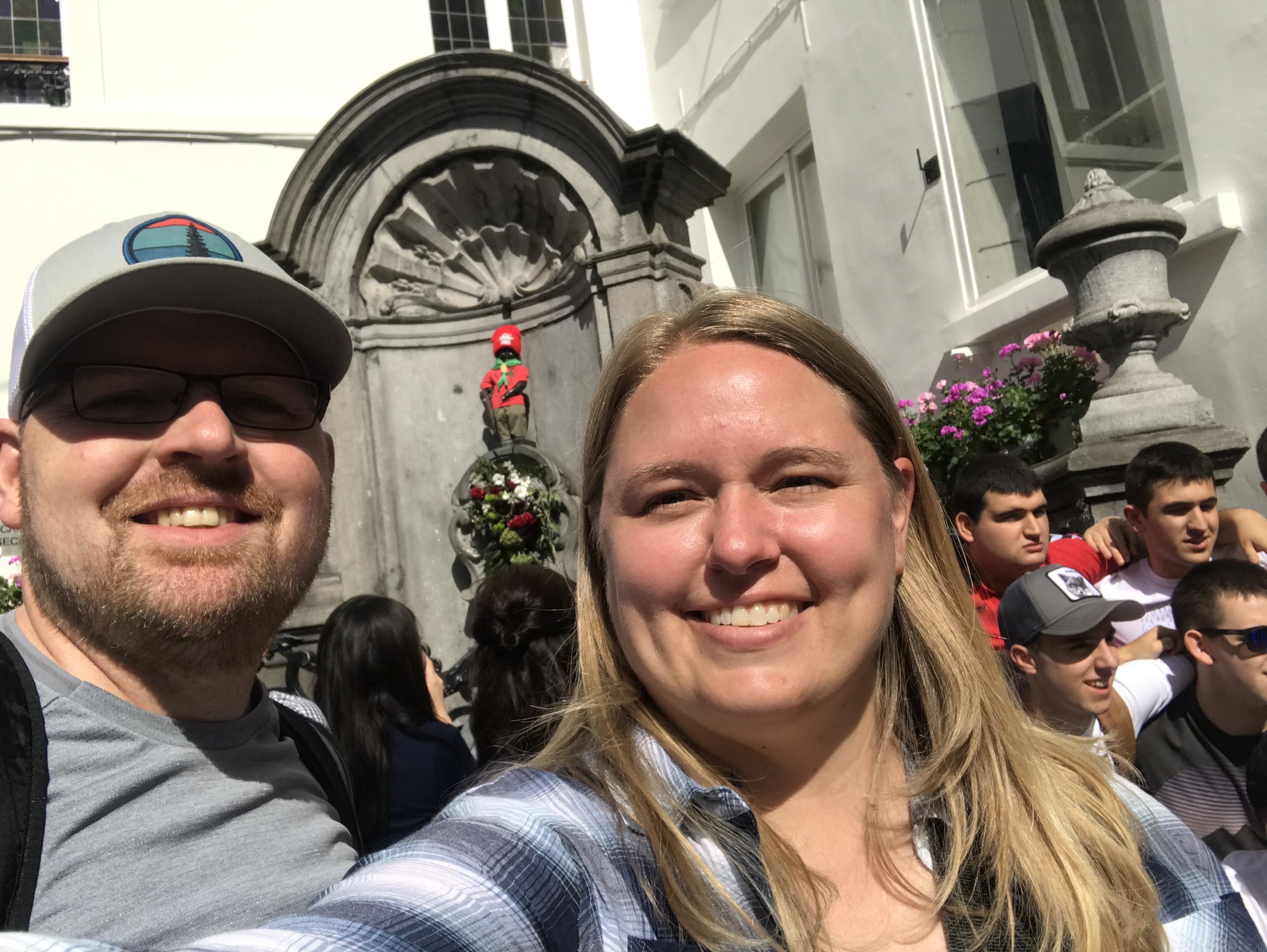 After the walking tour was over we eagerly waited in line for our first taste of real Belgium frites. After we scarfed those down we quickly had our first waffle. Oh sweet waffles we love you so…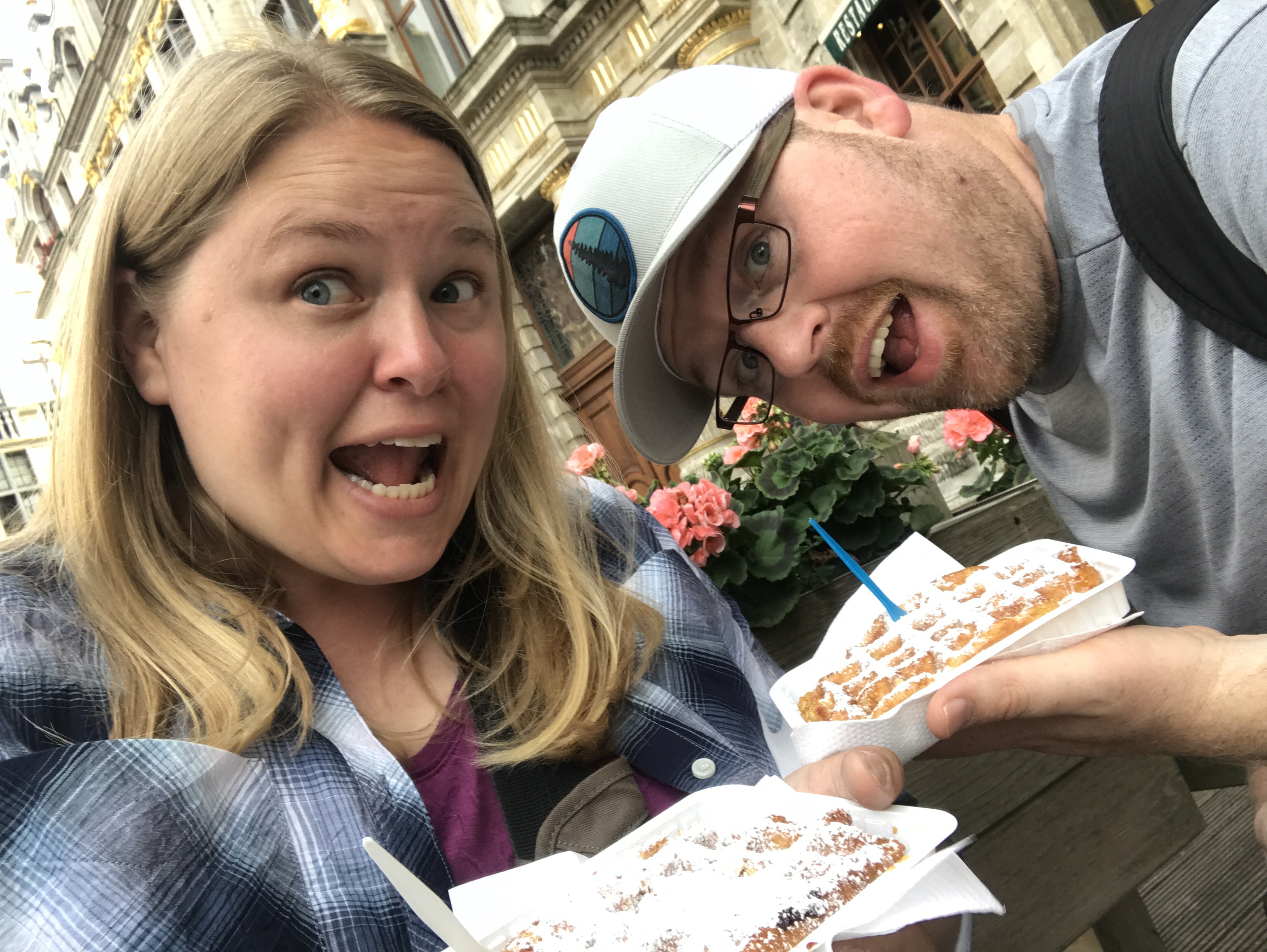 To cap off night one in Brussels we of course found the first open table and sat down for a flight of beer.
The flights here are huge!!! Bigger than the small table we were sitting at.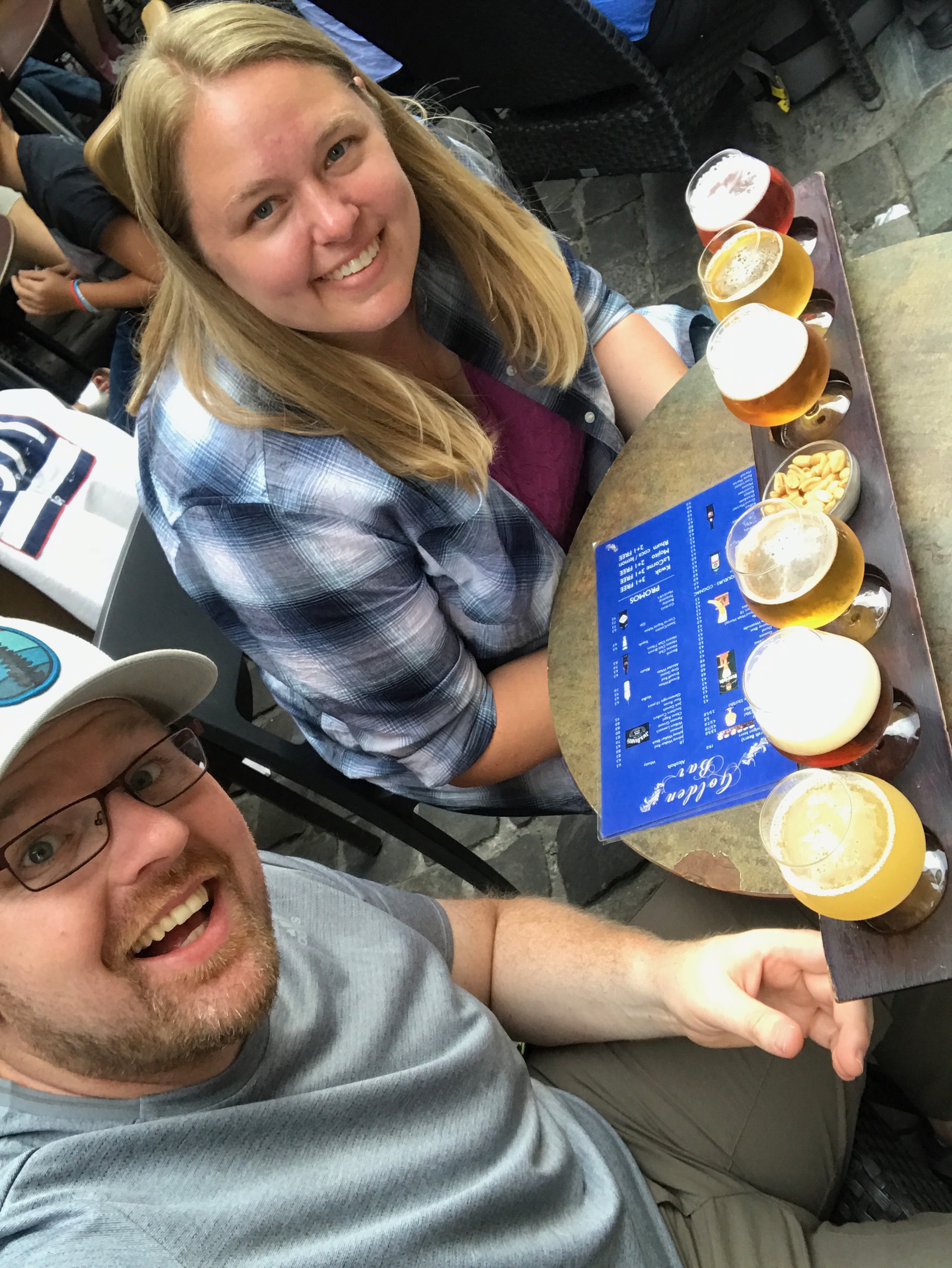 All of our beers were great, but our favorite was a surprise. Framboise ( Raspberry ) was so sweet and tasty I feel I must have another before we leave.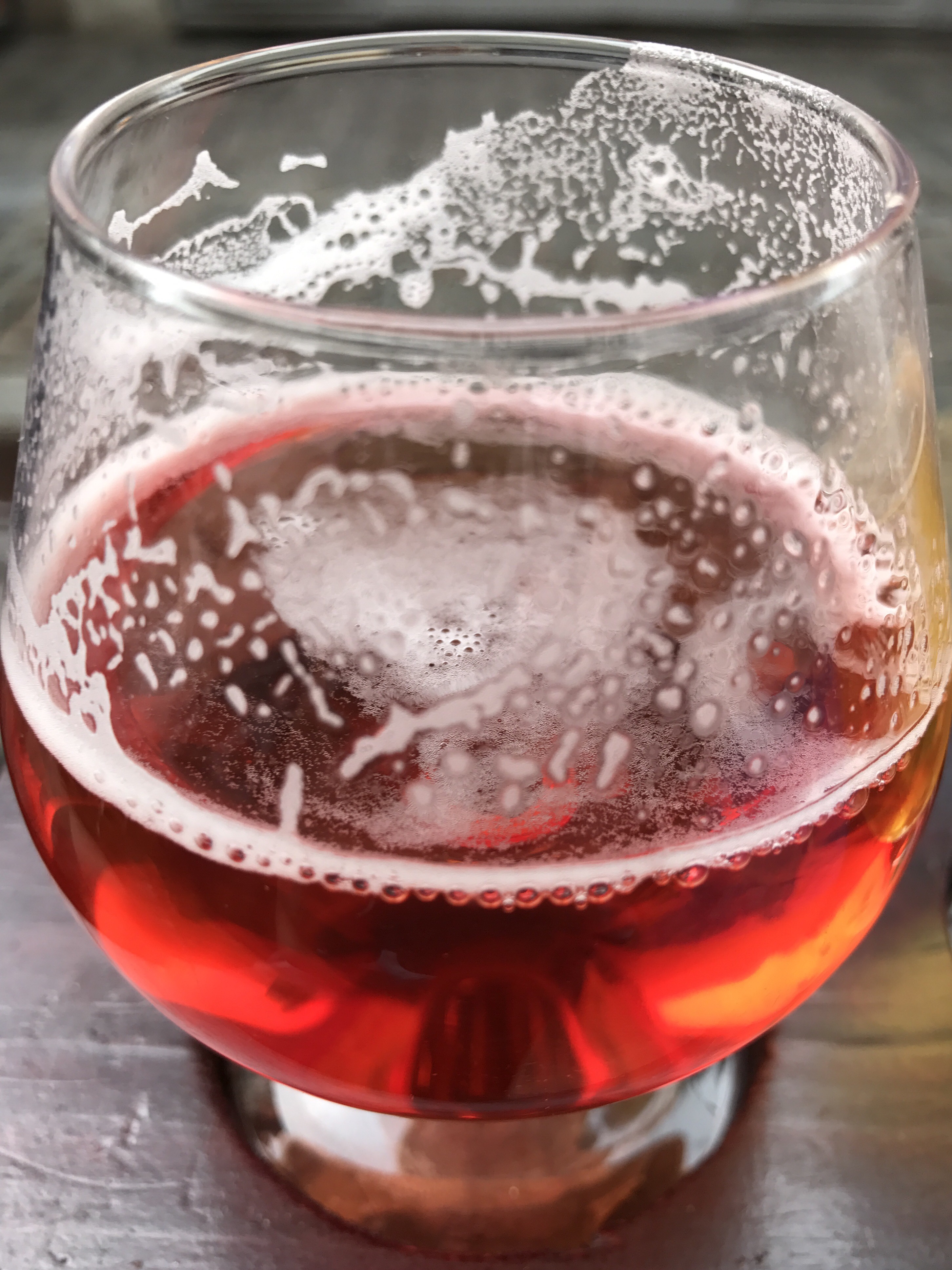 There are many languages spoken here so I will end my post with bonne nuit, goede nacht, gute nacht or simply goodnight.
Distance walked 10.6 miles