Rain was forecasted for later in the day today, so the plan was to day trip to Ghent. This way, we could explore that town and then come back to Brussels for a rainy evening activity we're well-versed in back home: Drinking!
We busted down to the train station, and hopped aboard the first one heading west. Once in Ghent, we decided to walk to the city center. We typically do this rather than take a taxi or metro as a way to see a town, so we can stop for photos and to catch the vibe. Much of it was bland, but in the latter half we did get to see some cute canals. One thing we noticed: There are far more people riding bikes than walking in this town!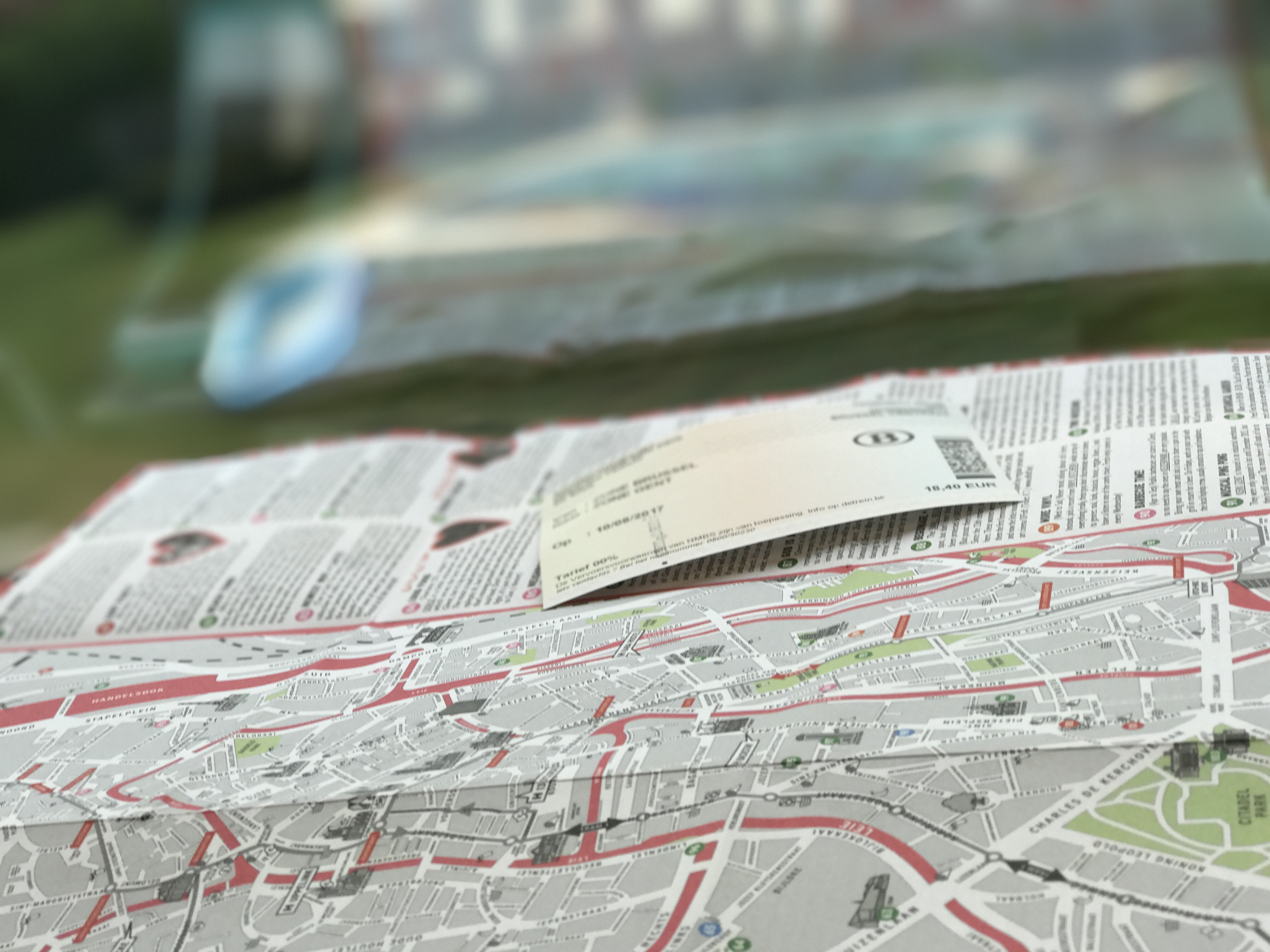 Once in the historical center, there was quite a bit to see. As with other little European towns, there are churches built with local trade money of yesteryear.
St. Michael's — or Sint-Michielskerk in Dutch — is no exception. Typically, the biggest trade in a town would build the biggest church, partly as a way to thump their chest. But unlike other big European cathedrals in small towns, this one wasn't the product of wool or crops. Nope. What industrial built this beauty? Beer! How Belgian.

St. Michael's bridge and church
We had breakfast outside, overlooking the church, old town center and canal. It's hard to get much more European than this. Sure, the breakfast was only so-so. But traveling, for me, is about temporarily immersing yourself as a local and feeling like you're part of where you are. Listen to the conversation of the locals, and soak in the sights they maybe take for granted.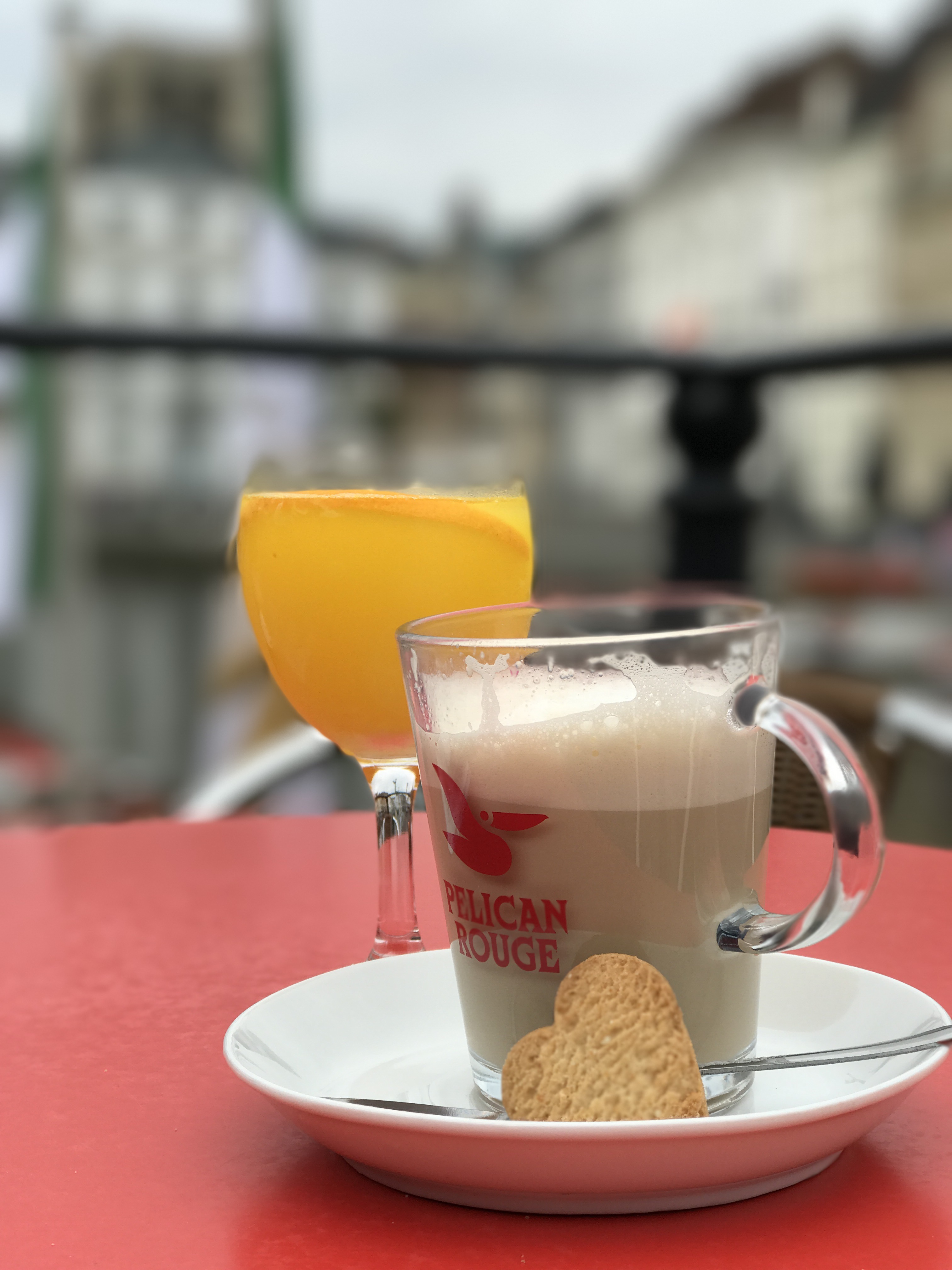 Breakfast on the canal
We be-bopped about the town center for a bit before deciding this would be a great day for a canal ride. Not raining but also not sweat-inducing heat. For only 7€ each, this seemed like a solid deal.
It was a pretty nice ride! With only a short time in this town, we could have done a walking tour but it would have been later in the day. We felt like we got the same city history we'd have got doing that, but saved some steps on our tired feet and, well, who doesn't like a boat ride?!
(Video to come later, sorry bad cell service!)
Boat tour
On the boat tour, the guide spoke of the 12 original streets in the city — now appearing as narrow pathways tucked between everyone else. This is right up our, yeah, alley. I highly recommend weaving through the backstreets of a small, old town to see its charm and for a chance to see how the locals actually live.

Ghent back streets
Our time in Ghent ended here. So we took the tram back to the train station and zipped back to Brussels. We had enough time for a power nap and to freshen up.
We did a Beer Tasting experience, which was awesome! Our guide Maggie — a local — was extremely passionate, both about her country and her beer. She cracked the whip on people for chatting during her talks, which I loved! She explained not only the proper way to pour your Belgian beers, but also how to drink and taste them.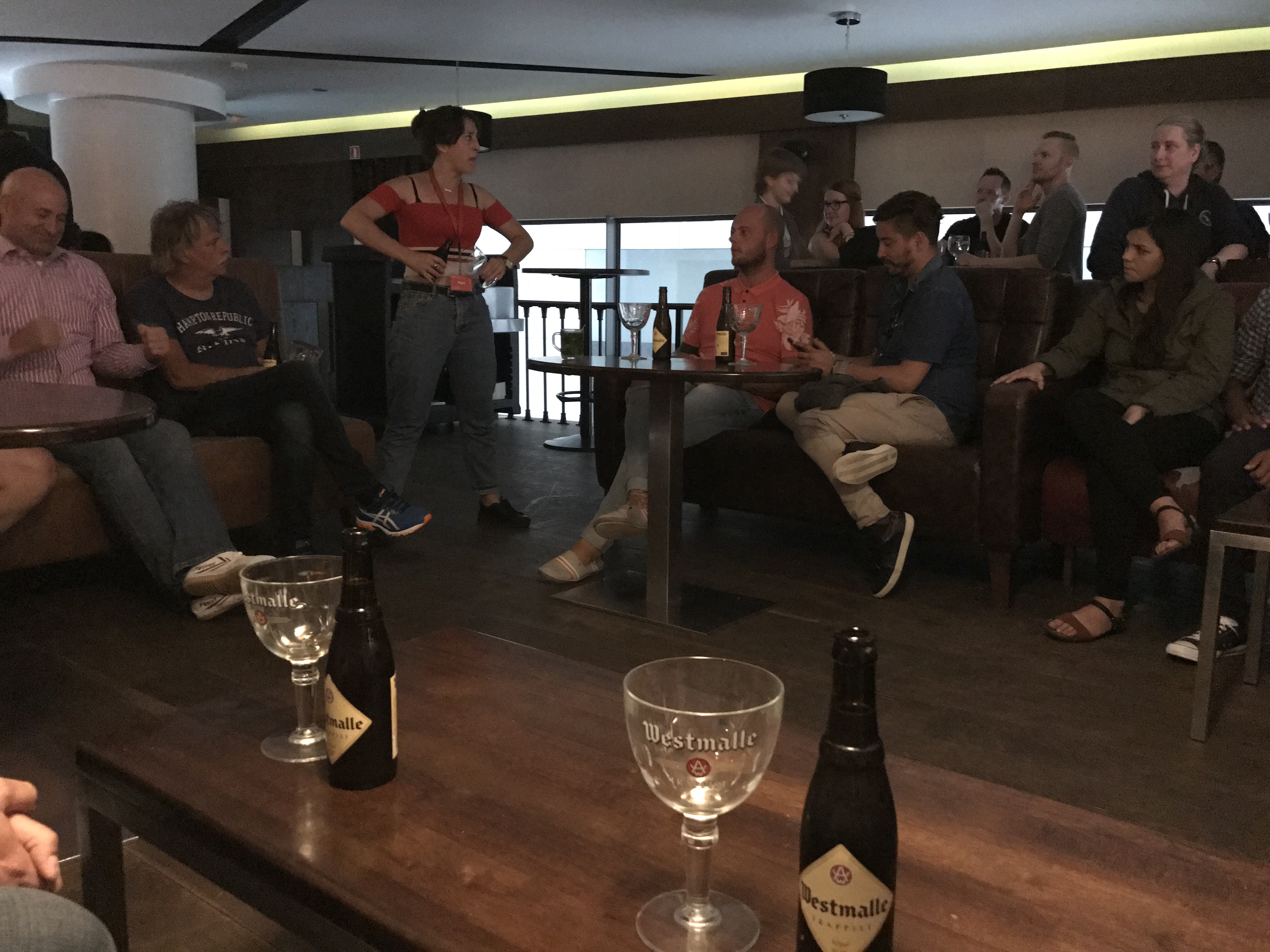 Maggie spitting fire
We had four beers between two bars. We started at Scott's Bar, then moved down the street to Delirium, the Guinness World Record holder for most beers at over 3,000!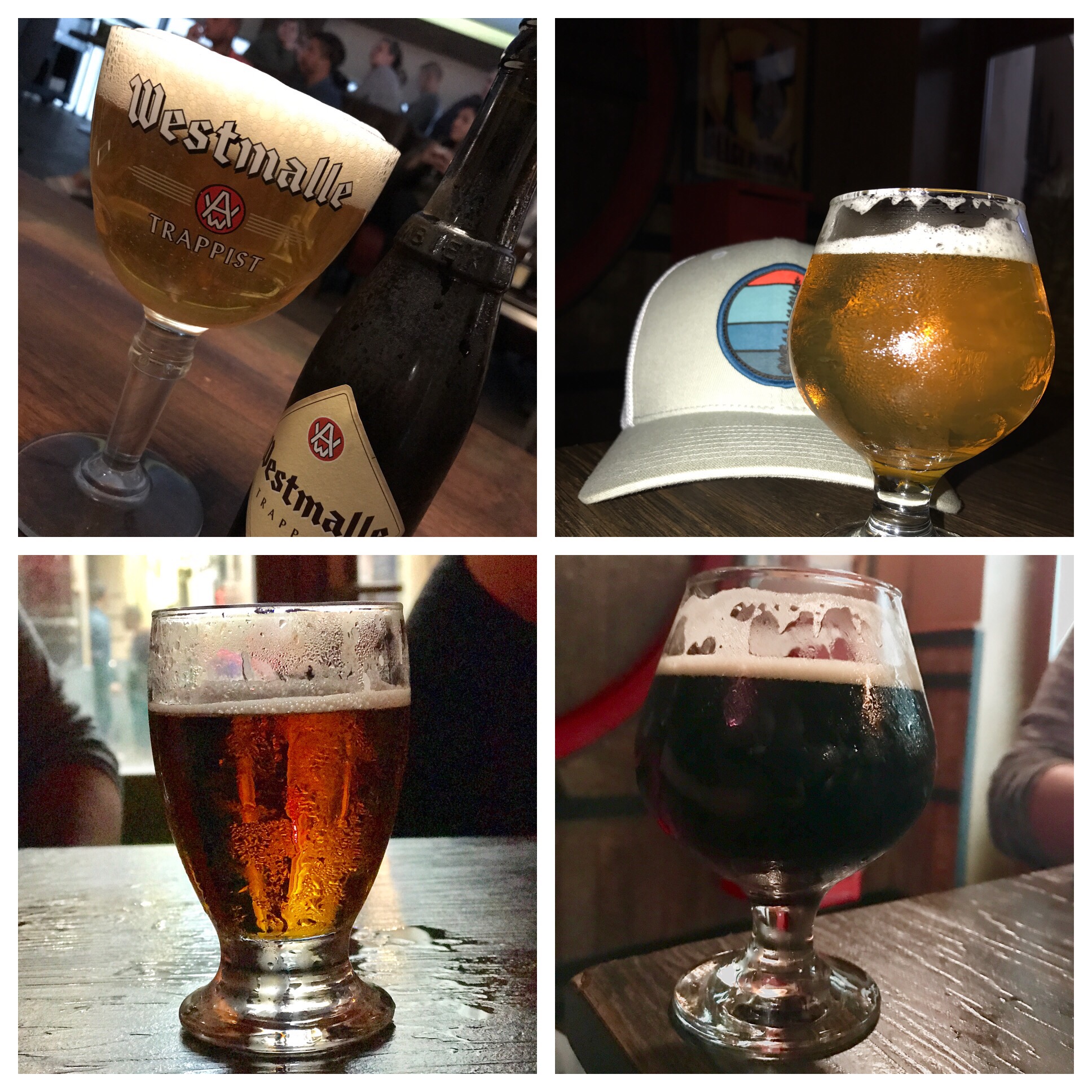 We finished the night with waffles at Maison Dandoy, one of the top rated waffle spots in Belgium! Photo at the top of this post. It was delicious!
Anywho! With four beers down and 2,996 to go I better get off the blog and back to sip–hiccup–ping.
Cheers!
Distance Walked Today: 11.18 miles