We made it to Amsterdam. This city was the main reason for coming to Europe this time. It's been on my bucket list for years.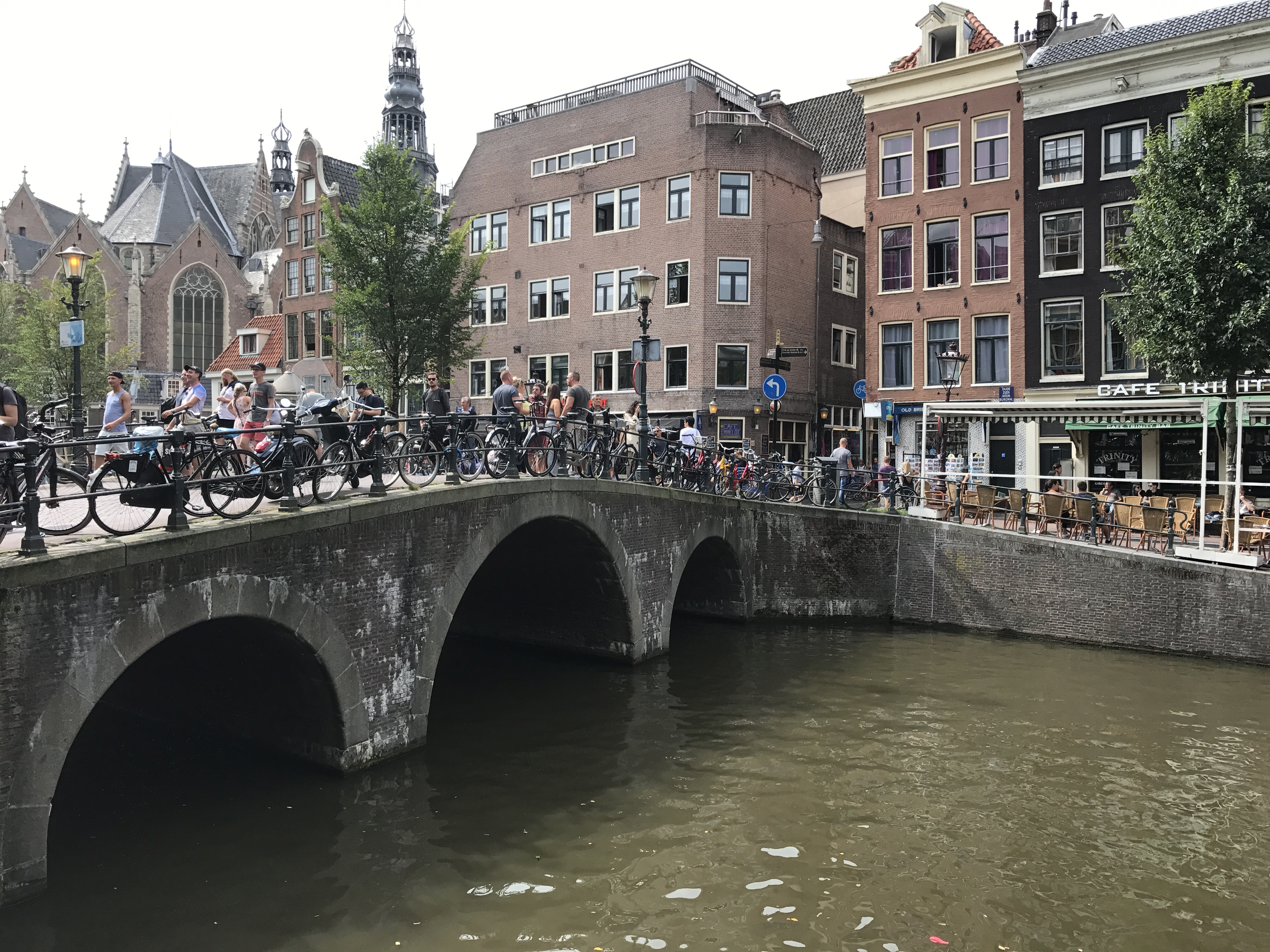 I've never seen a place like Amsterdam before. There is so much craziness here. The bikes the motor scooters, the cars & pedestrians. Wow!!! You have to be so careful where you walk or you will get nailed.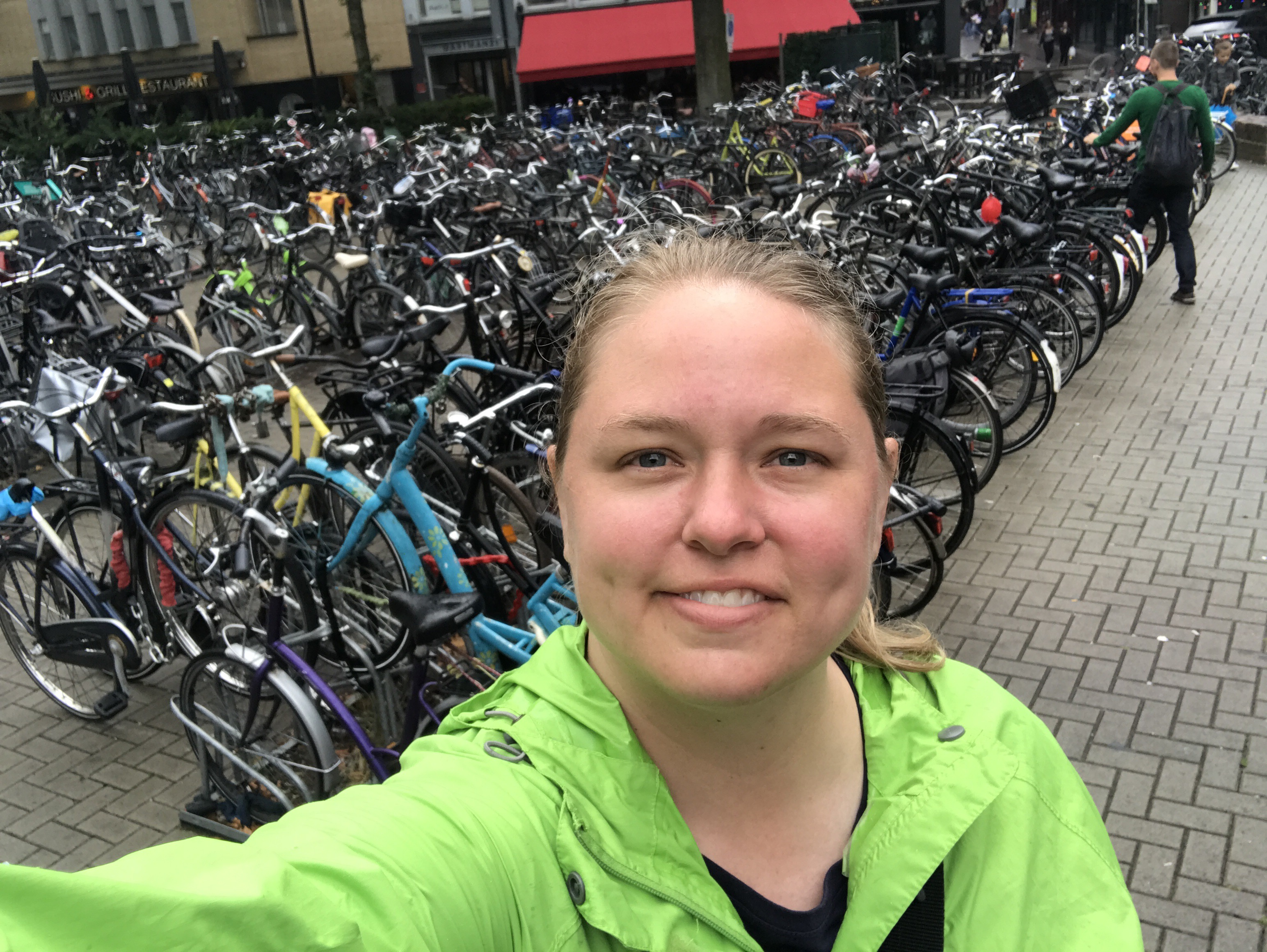 We went on a walking tour of the city today. Learned a few things and had some beer. The Red Light district is an interesting place. The girls stand in windows barely dressed. It's odd because back home we have bikini barista coffee stands which the city wants to fine women $5,000 if they show too much skin and in Amsterdam prostitution is legal and regulated.
We were told about a bar with 200 beers named Gollem so of course we went in and checked it out.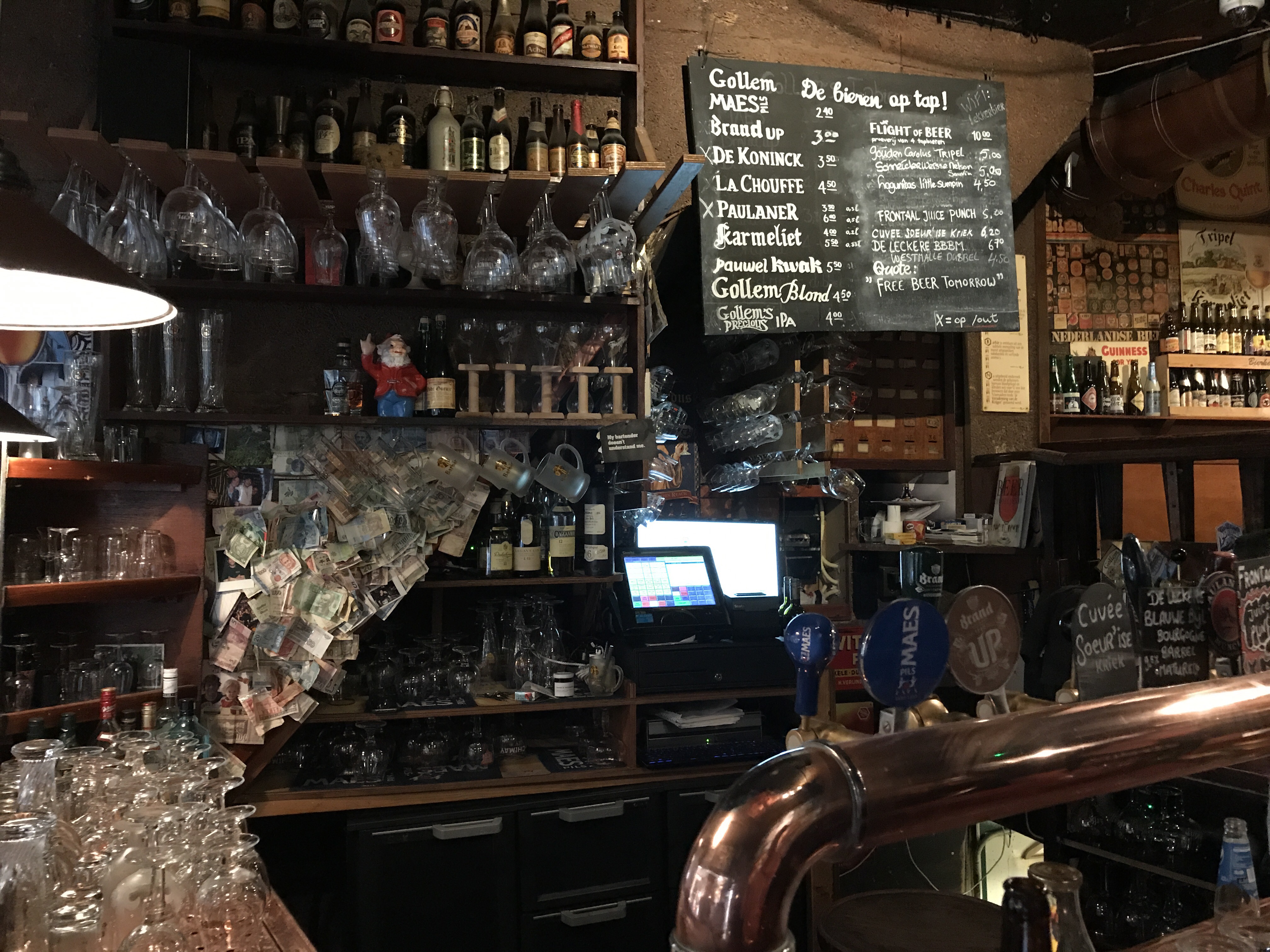 We met a couple guys who lived in Holland but it was their first time there too. We probably spent three hours talking with them. Their names were Dennis and Kris. We were surprised that they had "normal" names. They work in real estate and we talked about house sizes and showed pictures of our homes. Most houses here are attached on both sides to the neighbors. They were surprised at how big our house was. Not many people here have garages and most ride bikes anyways.
Alex noticed this bar had one of his favorites from back home called Lagunitas and he bought the guys a round. They seemed to like it or else they were just being polite. Then after that beer Dennis and Kris bought us a round… 4 beeers later we were toasted. Luckily we had three days to recover and we needed it.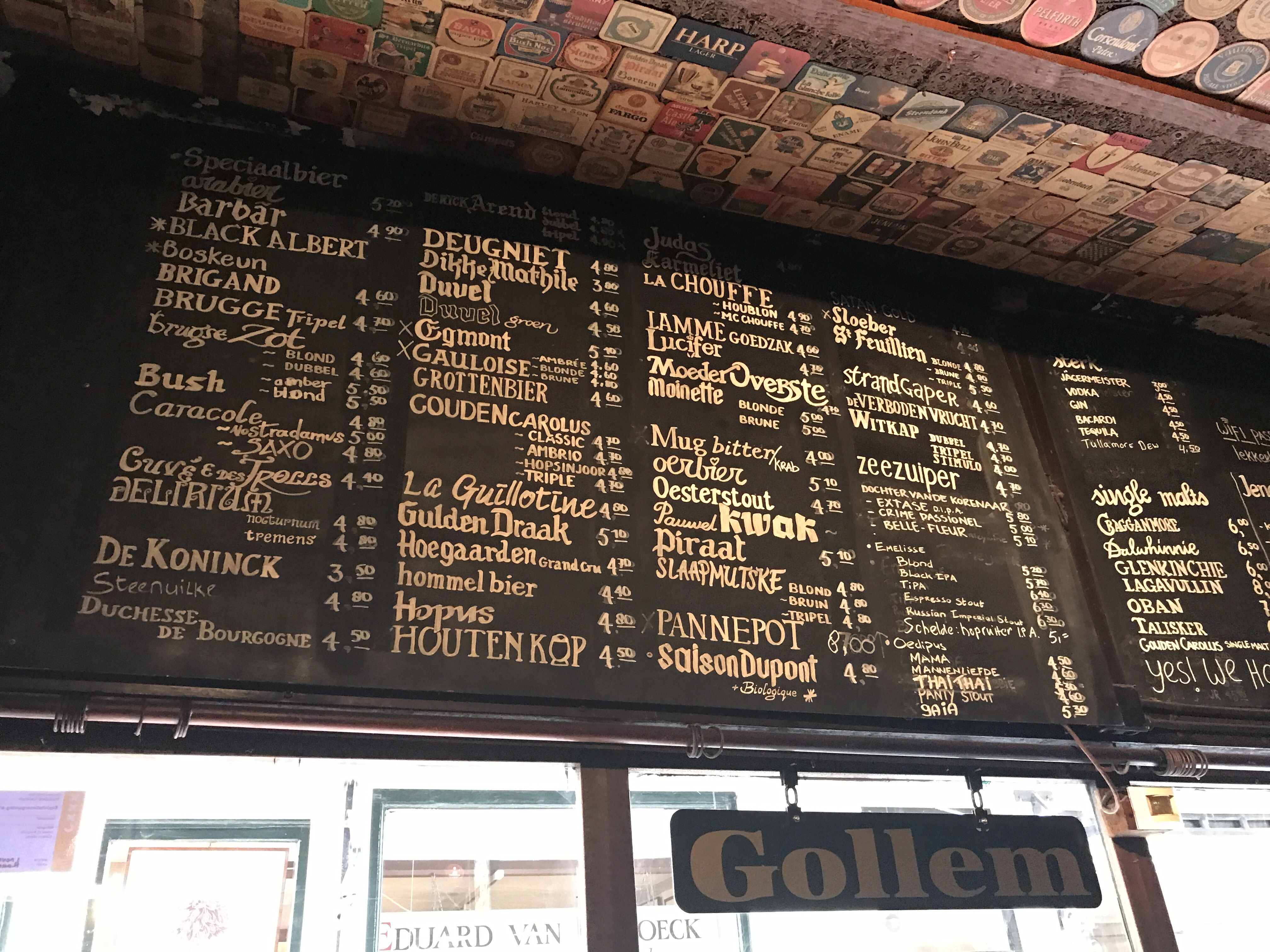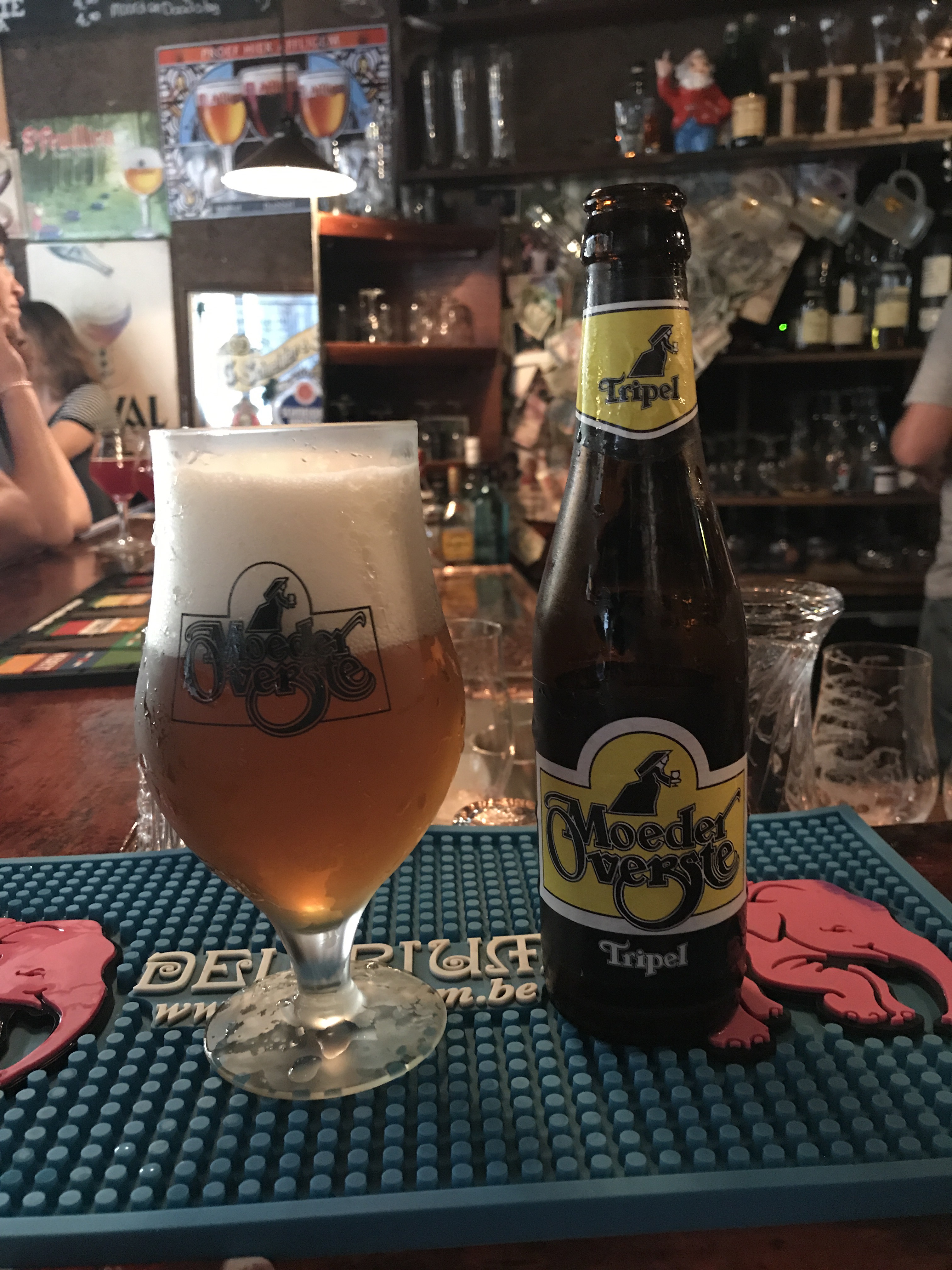 After sleeping off the delicious brew we went back out to photograph the IAMSTERDAM sign. I had a feeling there would be less people there at night and was right. We saw the sign during the day with hundreds climbing all over it.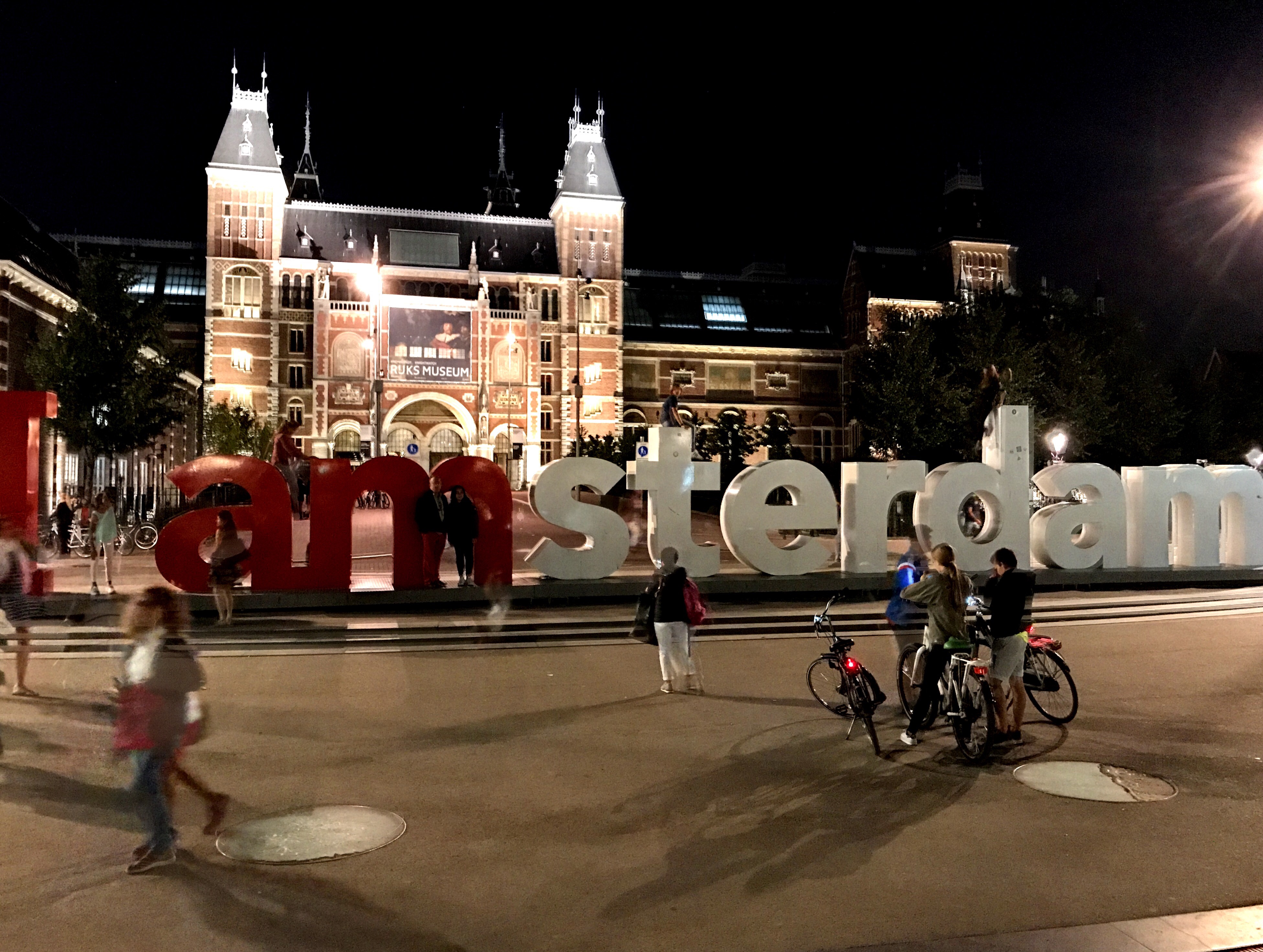 Distance walked 9.96 miles